Lightning 100 Nashville Sunday Night
Jessy Wilson with Jude Smith
Sun
May 5, 2019
8:00 pm
(Doors:

6:00 pm

)
3rd and Lindsley
All Ages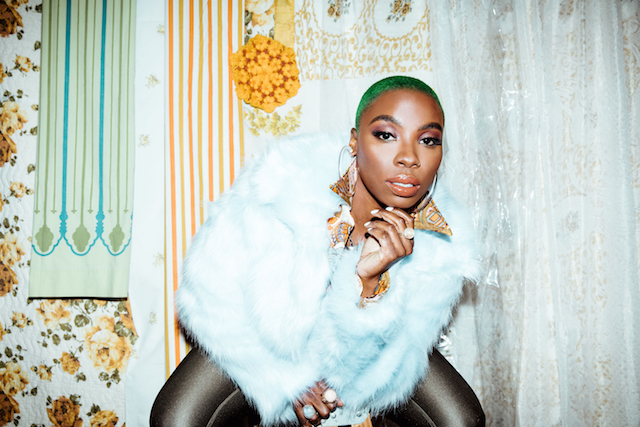 $12.00
Years before she toured the world alongside Alicia Keys, wrote songs with John Legend, belted the Southern rhythm and blues with Muddy Magnolias and kicked off a solo career with 2019's Phase, Jessy Wilson grew up in Brooklyn, listening to the diverse sounds that filled her family's apartment. Aretha Franklin and Curtis Mayfield were on the stereo. Lauryn Hill and Biggie were on the radio. It was a mix of soul and hip-hop, and she expanded that soundtrack after moving to Nashville, where she discovered an equal love for rock & roll, blues, and roots music.
Those influences come together on Phase, the Grammy-nominated songwriter's first release as a solo artist. Written and recorded with producer Patrick Carney — drummer for the Black Keys — Phase brews up its own storm of soulful sound. It's a modern album rooted in everything that made the old stuff good: the R&B melodies of the late 1960s and '70s; the pulsatinggrooves of hip-hop; the urban commentary and subtlety of Curtis Mayfield; fuzz guitar inspired by the crème de la crème of pyschedelic rock; the irresistible genre-bending of artists like The Beatles. Gritty and progressive, Phase reintroduces Jessy Wilson as we've never heard her before: undiluted, unaccompanied and unleashed.
Phasealso shines new light on Wilson's vocal abilities. These songs showcase not only her voice's powerful punch, but its softer textures, too. Mixed with Carney's percussion and collaborative input, that voice helps glue together an album built for the dance floor, the rock club, the bedroom, and the dive bar. After sharing the stage with others for years, Jessy Wilson has created her own declaration of independence, finding a sound that plants one foot in the territory of her influences and then points the other in a new, unexplored direction.