Oliver Wood w/ Ric Robertson
Sun
May 15, 2022
8:00 pm
(Doors:

6:00 pm

)
3rd and Lindsley
All Ages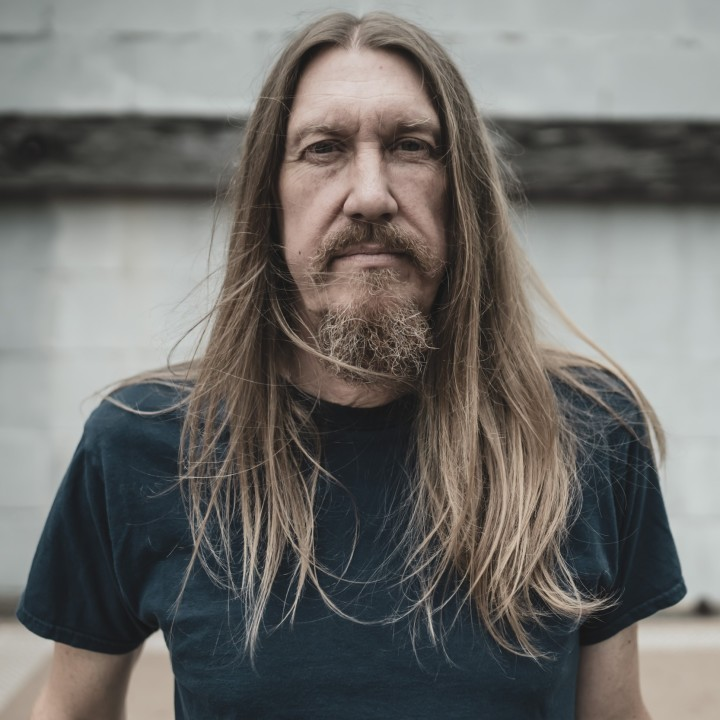 $20.00
*For this specific event, you must provide proof of full COVID-19 vaccination, with their final dose having been administered at least fourteen days prior to the show OR negative COVID-19 test within 48 hours administered at a COVID-19 testing site prior to entry. See "Terms & Conditions" for more information before purchase.

Oliver Wood is a mainstay of modern-day American roots music. The frontman of the Wood Brothers since 2004, he's spent the 21st century blurring the boundaries between folk, gospel, country-soul, and Americana, earning an international audience and a Grammy Award-nomination along the way. Always Smilin,' his debut as a solo artist, continues that tradition while also shining new light on Oliver's sharp songwriting, savvy guitar chops, and a voice that evokes the swagger of a Saturday evening picking party one moment and the solemnity of a Sunday morning gospel service the next.

Always Smilin' is an album of bridges, mixing a wide range of collaborations with a uniquely personal touch. Guests include bandmates from Oliver's musical past and present, from mentor and co-writer Chris Long (who performed alongside Oliver in King Johnson, the roots-rock band that dominated Atlanta's music scene around the turn of the millennium) to percussionist Jano Rix (Oliver's partner in The Wood Brothers). Blues heroine Susan Tedeschi, Hiss Golden Messenger's Phil Cook, Medeski Martin & Wood's John Medeski, Tedeschi Trucks Band's Tyler Greenwell, Nashville staple Phil Madeira, and singer/songwriter Carsie Blanton also make appearances, with Rebecca Wood -- Oliver's wife -- handling the album's handmade linocut cover art. For Oliver, the goal was simple: to collaborate freely with a mix of old friends and new partners, embracing a new level of independence.

Longtime fans don't need to worry; Oliver remains fully committed to the Wood Brothers. When the Covid-19 pandemic forced the band to clear its touring schedule and spend most of 2020 at home, though, he began gathering together the solo material he'd been writing with other musicians. Gradually, almost surprisingly, an album began taking shape.

Some songs were created during long-distance recording sessions. Others were tracked in piecemeal fashion, with different musicians adding their contributions on different days. Songs like "Came From Nothing," "Kindness" and "Unbearable Heart" were sparked by the improvisational jam sessions Oliver hosted in Nashville. The Wood Brothers had written their previous album, Kingdom In My Mind, in a similar fashion, allowing concrete songs to emerge from a day's worth of free-form jams, and Oliver was excited to revisit the process. "You'd be surprised at the music you write and the chances you take when there's nothing at stake," he says. "The best art is an accident. You wind up accessing a different part of your brain and trusting your instincts, rather than relying on control. I've learned it would serve you well to be like that in everyday life, especially when you're dealing with stresses and crises."