Nashville Blues & Roots Alliance
WEBB WILDER feat. Meg Williams Band, Logan Ramp Band, Kiran Gupta Cage Free, Wild Deuce
Tue
November 5, 2019
7:30 pm
(Doors:

6:00 pm

)
3rd and Lindsley
All Ages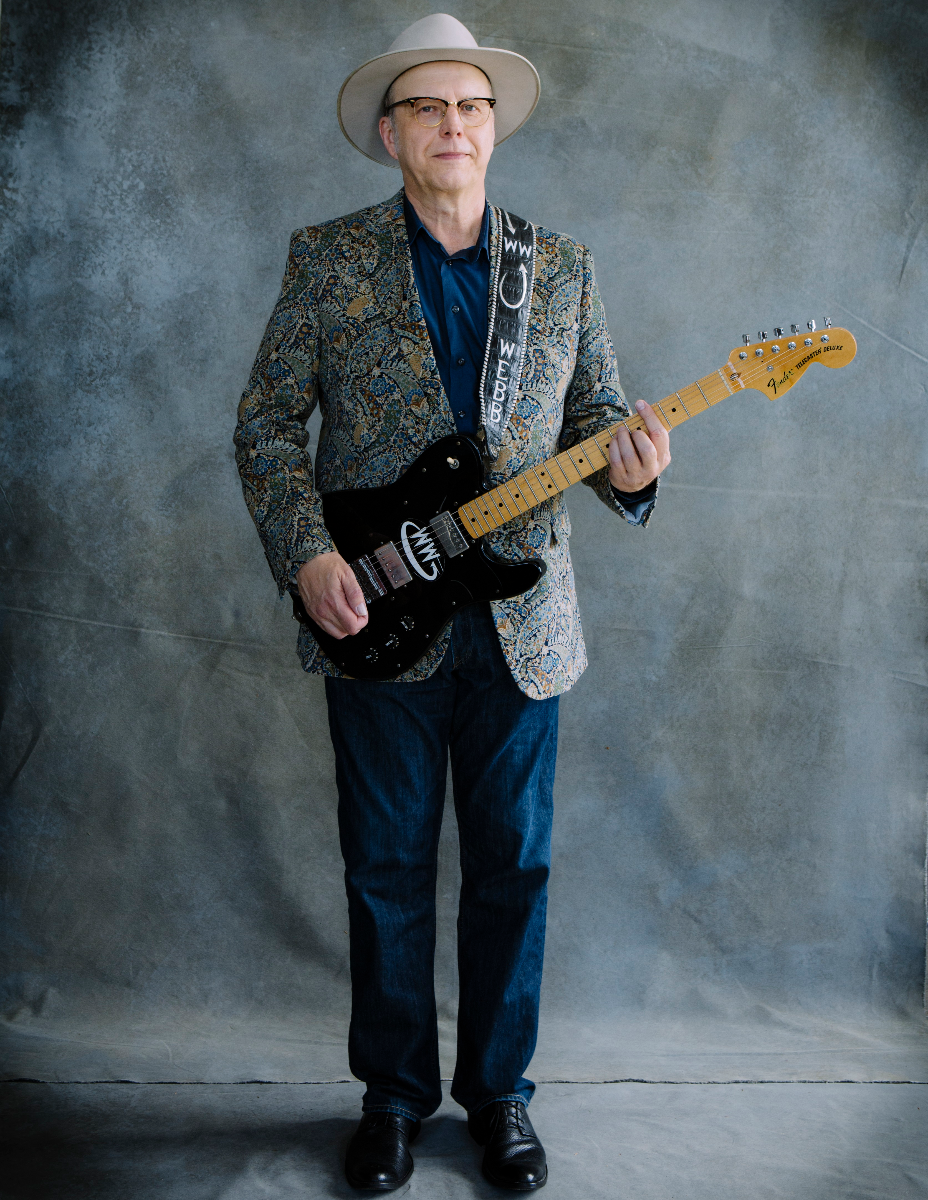 $12.00
Webb Wilder & The Beatnecks have been cranking out their own kind of Southern Rock and "ROLL" for the USA and the world since 1985. The band's energy and intensity is well exemplified by the heretofore unreleased, vintage tracks contained on POWERFUL STUFF!, its latest recording for Landslide Records. A potent mixture of roots rock, Americana, blues, and British influences, the album primarily features the "original" Beatnecks: Wilder on lead vocals and guitar, Donny "The Twangler" Roberts, guitar and vocals, Denny "Cletus" Blakely, bass and vocals, and Jimmy Lester, drums, who were one of the most popular touring bands from the mid-1980s into the 1990s. POWERFUL STUFF! presents timeless live and studio tracks, many of which were produced by R.S. "Bobby" Field, a founding member of The Beatnecks, split equally between original songs and distinctive cover renditions, all of which inexplicably escaped release back in the day.
A native of Hattiesburg, Mississippi, Wilder moved to Austin, Texas in 1976 with his friend since junior high, Bobby Field, who would later co- found the Beatnecks with him as well as write many memorable songs and produce several earlier records. After moving to Nashville, Wilder and Field formed the Beatnecks in 1985. As Nashville moved toward unapologetically commercial fare, Wilder and Field were busy crafting their signature brand of rock 'n' roll, founded on classic influences from both sides of the pond. The band's debut, IT CAME FROM NASHVILLE, a brazenly rocking bar-band rave-up (also available from Landslide) was recently named by PASTE Magazine as one of the 50 Best Southern Rock Albums of All Time. Wilder's subsequent releases, HYBRID VIGOR, DOO DAD, TOWN & COUNTRY, ACRES OF SUEDE, ABOUT TIME, BORN TO BE WILDER (live) and MORE LIKE ME, have continually maintained the high standard set initially, becoming textbooks for aspiring roots rockers and showing there was (and is) a vibrant market for their hybrid brand of rootsy musical gumbo. In its review of Wilder's most recent release, MISSISSIPPI MODERNE, GUITAR PLAYER Magazine called Webb "a national treasure."
Webb Wilder is an evangelist for real Rock 'n' Roll. As a singer, guitarist, bandleader, film actor, songwriter and humorist, he may be roots-rock's only true Renaissance man. POWERFUL STUFF! will no doubt find favor with Webb's devoted legion of fans, but its affecting songs and masterful performances are sure to bring many newcomers into the fold. In listening one can hear a marvelous encapsulation of things right and righteous, wistful yet wild, strange at times but always strong. Garage rock and bluster blues. Fuzz-tone and fury, and, in many ways, a full and unbroken circle back to the days when Webb Wilder was a Mississippi boy "possessed of the mind of a full-grown man," listening to first Elvis and Rick Nelson, then Beatles, Byrds, Stones, Kinks, Animals, Buffalo Springfield, Faces, Badfinger, The Move, Free, The Band, B.B. King and so many others.