Lightning 100 Nashville Sunday Night
The SteelDrivers with The Golden Age
Sun
December 8, 2019
8:00 pm
(Doors:

6:00 pm

)
3rd and Lindsley
All Ages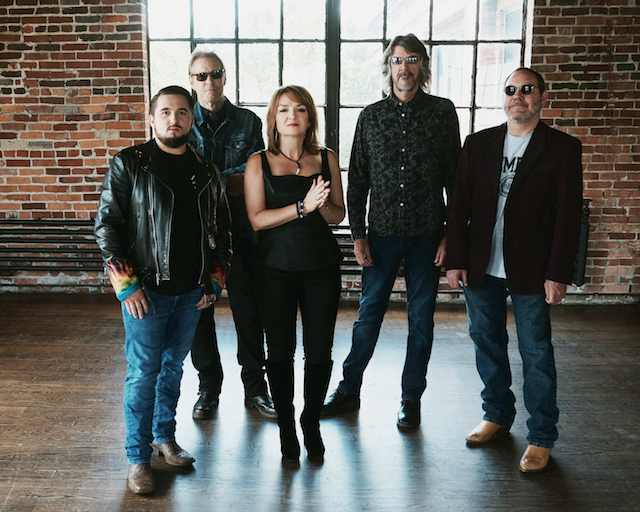 $25.00
What began as a casual get-together to jam in the late summer of 2005 became a fully committed band that signed with Rounder Records in 2007. The SteelDrivers released their eponymous debut album at the beginning of 2008, scoring a GRAMMY® nomination for Best Country Performance by a Duo or Group with Vocals for one of the songs in that set, "Blue Side of the Mountain." That honor was replicated in 2010 when they received two more nominations for Reckless, their sophomore effort -- one for Best Bluegrass Album and another for Best Country Performance by a Duo or Group with Vocals, courtesy of "Where Rainbows Never Die."

The band's third album, 2012's Hammer Down, climbed all the way to No. 1 on the Billboard Bluegrass charts, their highest placement yet. If there was any proof needed that their momentum had been maintained, The SteelDrivers' highly acclaimed fourth album, 2015's The Muscle Shoals Recording, garnered the group a long-elusive GRAMMY® win for Best Bluegrass Album. In addition, it earned three IBMA nominations – Album of the Year, Song of the Year (for "Long Way Down"), Songwriter of the Year (for Rogers) and Best Liner Notes (for writer Peter Cooper).

With the emphasis on song structure, elements of Americana, country, blues, rock and soul all enter the equation. Yet the Steels' consistent standing at the IBMA awards – which began when they were voted Best Emerging Artist – testifies to the fact that they've been able to maintain a fierce following, growing their audience at every interval.

Actor, comedian and vocalist Bill Murray, a longtime, passionate supporter of the band, once made a surprise appearance at the Grand Ole Opry when he joined The SteelDrivers, alongside country folk singer-songwriter John Prine. And, moving even further outside the bluegrass world, mega-star Adele paid the group the ultimate compliment by covering one its most popular songs, "If It Hadn't Been For Love," for her Royal Albert Hall live concert album/video.
Ultimately, it's all about the music. Tammy Rogers says, "We still have the same joy and enthusiasm that we did in the beginning. Even as the trajectory changes, the story continues to unfold." And the story takes on a new chapter in early 2020 as The SteelDrivers release their fifth recording project, Bad For You.