Get Your MOTO Runnin': Haiti Benefit Concert featuring Chelsea Bain with special guest, Jessica Willis Fisher
Thu
September 5, 2019
7:30 pm
(Doors:

6:00 pm

)
3rd and Lindsley
All Ages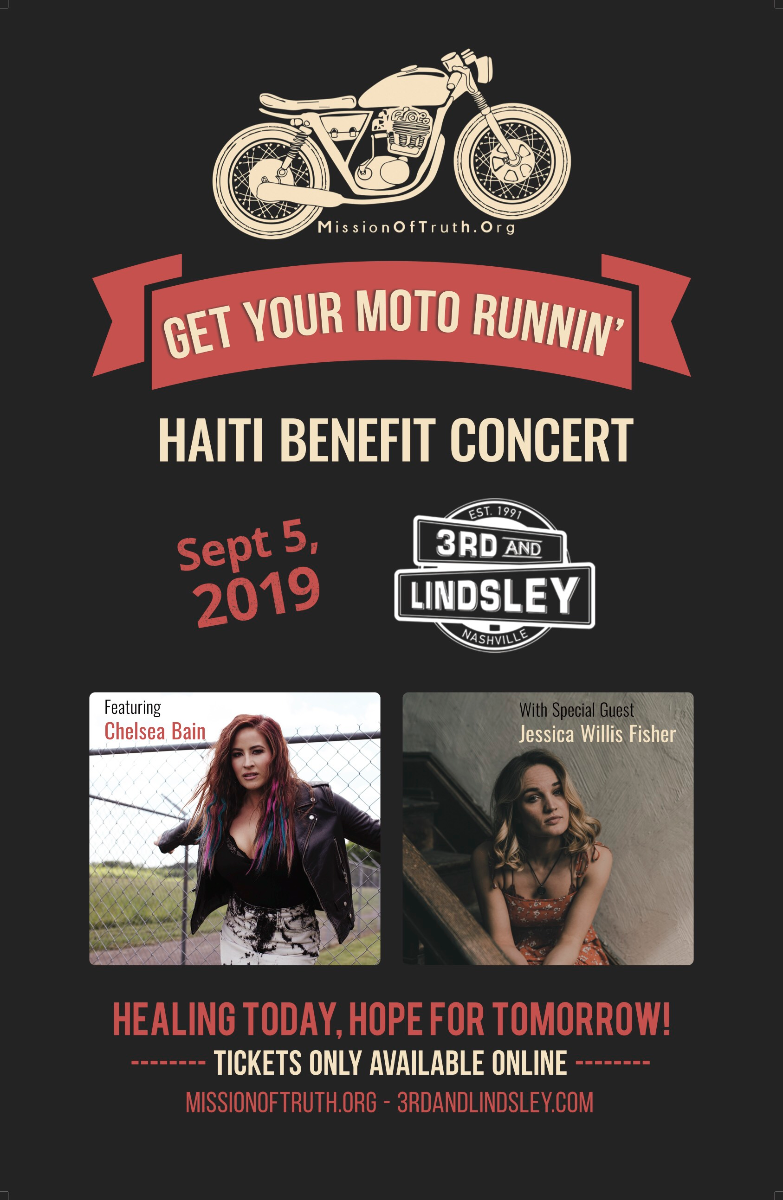 $30.00
Join Chelsea Bain, Jessica Willis Fisher and friends for a special evening of music to benefit Mission of Truth, a non-profit org that works to address unresolved childhood trauma in children living in Haiti's orphanages. Your support will help provide consistent trauma therapy to address unresolved emotional conflicts, develop healthy coping skills and help each child create a personal Individual Life Plan so they may have a healthy, productive and successful adult life when they age out of the orphanage.
With her vibrant appearance, playful disposition and bold vocal delivery, Chelsea Bain can command a stage and capture an unsuspecting audience with the professional polish and wild, full-throttle performance of a seasoned rock star! Chelsea cut her teeth playing NASCAR races around the country, leaving audiences infatuated and energized. She has teamed up with songwriter, Rachel Farley, to create explosive songs that match her live show performances. Chelsea's latest hits include "Gonna Feel This in the Morning" and "Take it Like a Man."
Formerly the lead singer for her family band, The Willis Clan, Jessica has been writing, singing and playing fiddle since her childhood. She has performed at Radio City Music Hall, Dollywood, the 02 Arena in Dublin, Ireland and has appeared over 60 times at the Grand Ole Opry. Blending her Celtic roots with the sounds of Nashville, Jessica is now working on her first solo album due out Spring 2020.