Lightning 100 Nashville Sunday Night
Adia Victoria with Maddie Medley
Sun
June 23, 2019
8:00 pm
(Doors:

6:00 pm

)
3rd and Lindsley
All Ages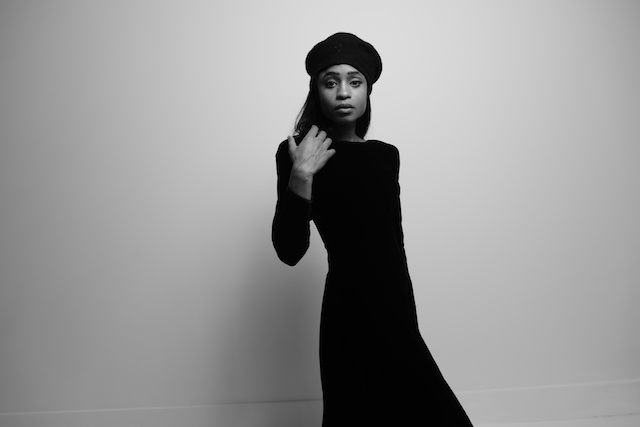 $15.00
At a recent performance, the host made the mistake of introducing Adia Victoria as an Americana artist. Victoria leaned into the microphone with a correction, "Adia Victoria does not sing Americana, Adia Victoria sings the blues." From there, the artist let her guitar and powerful lyrics speak for her. After a self-released single that drew the attention of Rolling Stone and others, Victoria continued to dazzle and confound with her first studio album, Beyond the Bloodhounds. The album takes its title from a line in Incidents in the Life of a Slave Girl by Harriet Jacobs. Just as Jacobs sought to get beyond the reach of her master's bloodhounds, Victoria is always reaching beyond the facile notions of what a Black woman artist should look like and sound like.

Instead of following the model of the folks that she saw around her who had been worn down by white supremacy, poverty, and oppression in the rural South Carolina town she grew up in, Victoria set off to shape a life of her own making. She dropped out of school and worked a series of odd jobs. At 18 she went to Paris and then spent time in Brooklyn, Atlanta, and now is based in Nashville. Victoria is a polymath who studied ballet, acting, wrote poetry, before finding a home in the blues. It was when a friend gave Victoria an acoustic guitar that things began to click. "I fell in love with the practice, the discipline of learning. It was the first time in my life that I felt capable of learning and progressing at something." According to Victoria, this practice was a lifesaver. "I don't know if I would be alive if I had not found that. Had I not found this outlet of expression. Probably in prison or dead."

In the wake of Beyond the Bloodhounds, touring, press and enormous expectations a lesser artist would have just rested on her laurels. Instead, Victoria released two short albums that show the immense wingspan of her talent and curiosity. How It Feels is a French-language short album that reimagines French pop classics with a blueswoman's edge. Victoria returned to her roots with the EP Baby Blues, a trio of classic blues covers that first inspired her.

A mere two years after Beyond the Bloodhounds, Adia Victoria returns with her
second full-length studio album, Silences. After a season of dealing with others trying to define, claim, and name her art and artistry, Victoria went inward.
Reading and literature helped her find her way back in. The title of the album comes from Tillie Olsen's Silences, which deals with the myriad ways that the stories of oppressed people's stories have been silenced over the years, even though they continued to create despite being ignored.

Just as Victoria has been intentional about creating the kind of life that she wanted to live, she's done the same thing with her collaborators. The band has changed a lot like Destiny's Child since the first album, to get the perfect presentation and I think I finally found it.