Wade Bowen with Josh Grider & Dalton Domino
Thu
May 2, 2019
8:00 pm
(Doors:

6:00 pm

)
3rd and Lindsley
All Ages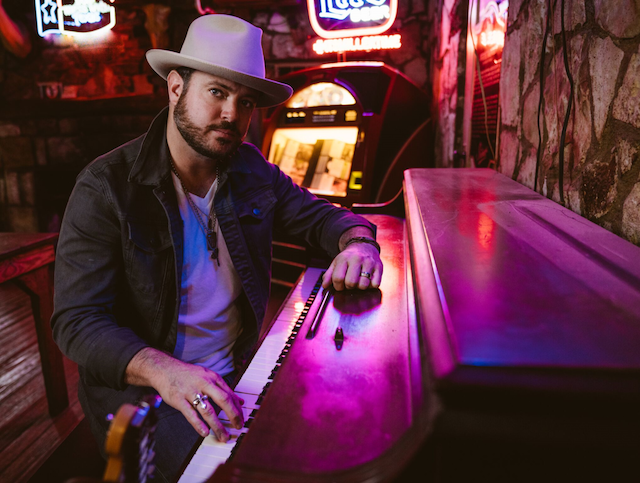 $20.00
Waco native Wade Bowen began recording Solid Ground intent on making the artistic statement of his career – a high bar considering the twenty years of success he's enjoyed – but as his personal odometer rolled over into his fourth decade, his focus is more on legacy than next Saturday night.
The parched scenery, weathered outlook and gravelly vocals created a less-than-pristine album that was championed by producer Keith Gattis. Writing and vocal contributions from Andrew Combs, Jack Ingram, Waylon Payne, Angaleena Presley, Jon Randall, Lucie Silvas, and Charlie Worsham, among others.
As for Keith Gattis, the mission was clear to them both, "I started working with Wade knowing two things: One, this isn't a guy who was going to rest on his laurels, he wanted to respect tradition but shake it up. Two, he earned his rep as a rocker and entertainer years ago…this album is about Wade as a musician and songwriter. The first time I saw Wade play years ago was in a Texas dancehall. Usually, the band plays standards and the crowd is there to two-step.
Gattis continued, "As we were writing, we reminisced a lot. A festival down in Lajitas we'd played or the beer halls in Texas - that vibe snuck into the writing. This definitely isn't an "any town" album, it's about where Wade's from. But the storytelling is honest and that makes it relatable. We also had the benefit of a band of rock star players and songwriters. Audley Freed (Black Crowes) on guitar brought his roots rock approach, as did Jeff Trotts (Sheryl Crow) on guitar and lapsteel, Fred Eltringham (Wallflowers, Willie Nelson, Robert Plant) on drums, Billie Mercer (Ryan Adams, Lucinda Williams) on bass, and great players on keys like Jenn Gunderman (Sheryl Crow), Rami Jaffee (Wallflowers, Foo Fighters), John Henry Trinko (Randy Houser)."
The most demanding writing and recording experience of his career has captured a singular creative period and created a cohesive album. The result is infinitely more satisfying than writing watered down tunes for the broadest audience possible. Enter Thirty Tigers, the Nashville-based champions of Bowen's sound and vision.
"I've been a fan of Wade's since Lost Hotel," says Thirty Tigers' Co-founder and President David Macias.
Along with crediting producer Keith Gattis for what Solid Ground has become, Bowen heaps praise on Texas brethren like George Strait, Stevie Ray Vaughan, ZZ Top and Robert Earl Keen who have paved the way sonically for the not-quite-country, not-quite-rock sound aimed at those who view Springsteen, Tom Petty and Mellencamp as influential as Guy Clark.

Bowen said contemporaries like Jack Ingram, who appears on the record, are quick to lend a hand in the studio or to appear at fundraising live music jams for the Bowen Family Foundation that have raised more than $2.5 million for family and children's charities throughout Texas.
Bowen's mission to set himself apart as a songwriter is driven in part by wanting to measure up to an almost impossible standard (Clark). He wonders if he or any other current musician will ever be able to measure up in any meaningful way.