Lightning 100 Nashville Sunday Night
Andrew Leahey & the Homestead with Boo Ray
Sun
March 3, 2019
8:00 pm
(Doors:

6:00 pm

)
3rd and Lindsley
All Ages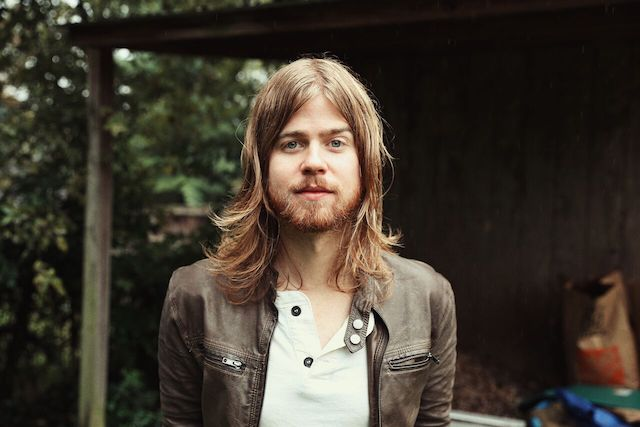 $10.00
Andrew Leahey & the Homestead // Airwaves
Written in the wake of a brain operation that nearly cost him his life, Andrew Leahey's sophomore LP, Airwaves, is as carpe diem as they come, an urgent sonic love letter channeling the 1980s FM-radio anthems he cut his teeth on as a kid.
Leahey's uncompromising attitude and renewed passion for his music have a whole lot to do with his staring down the prospect of an untimely death—or possibly the loss of his hearing—earlier this decade. Requiring brain surgery to remove a life-threatening tumor from his hearing nerve, the odds of the latter were an anxiety-inducing 50 percent. "Driving to the hospital with my wife the morning of the operation, I put on Lightning 100 in Nashville. Petty's 'A Face in the Crowd' was on the radio, and it hit me hard—the production was so enveloping, and I was really cognizant of the different instruments coming from the left and right speakers. It was a gorgeous, lush, layered sound. I wanted so badly to be able to wake up after the operation and still hear music with the same appreciation I had in that moment."
Thankfully for Leahey, the procedure was a success, his hearing was unfazed and, after a long recovery, he remains cancer free. The experience redefined what playing music meant to him. "I nearly lost my ability to make, hear and appreciate music, and that inevitably changes you," he says. "As I got healthier, I was drawn to writing songs that celebrated life. Songs that sounded as huge and immediate as the songs I heard on the radio as a boy in 1989—which is why we called the new album Airwaves."
Boo Ray - Tennessee Alabama Fireworks
Black mirrors and social feeds have damaged our ability to connect on a deeply meaningful level. Alt-country/outlaw guitar-slinger Boo Ray delves deeply into the dire state of communication in the modern world with his new record, Tennessee Alabama Fireworks. These songs creep into the brain with his most poignant lyrics to-date. Boo . Ray is every bit a hard-boiled poet as many of the pioneers that came before him, from the likes of Tony Joe White, Willie Nelson, and Jerry Reed.
Upon returning from tour earlier this year, Boo Ray went straight into the studio with his band to lay down his next record. His creativity hit on all cylinders, and Tennessee Alabama Fireworks was born out of a deep searching desire to address some grim realities of today's world and it's constantly-disconnected relationships. The album shifts between joyous, zen-like optimismand devastating critical care situationsthat can only come from living life and learning to navigate dark waters. Even considering such hard, inescapable truths, Boo Ray eyes a future full of hope and promise with craftsmanship that is built to last.