Alex Williams with George Shingleton & Erin Viancourt
Fri
March 1, 2019
8:00 pm
(Doors:

6:00 pm

)
3rd and Lindsley
All Ages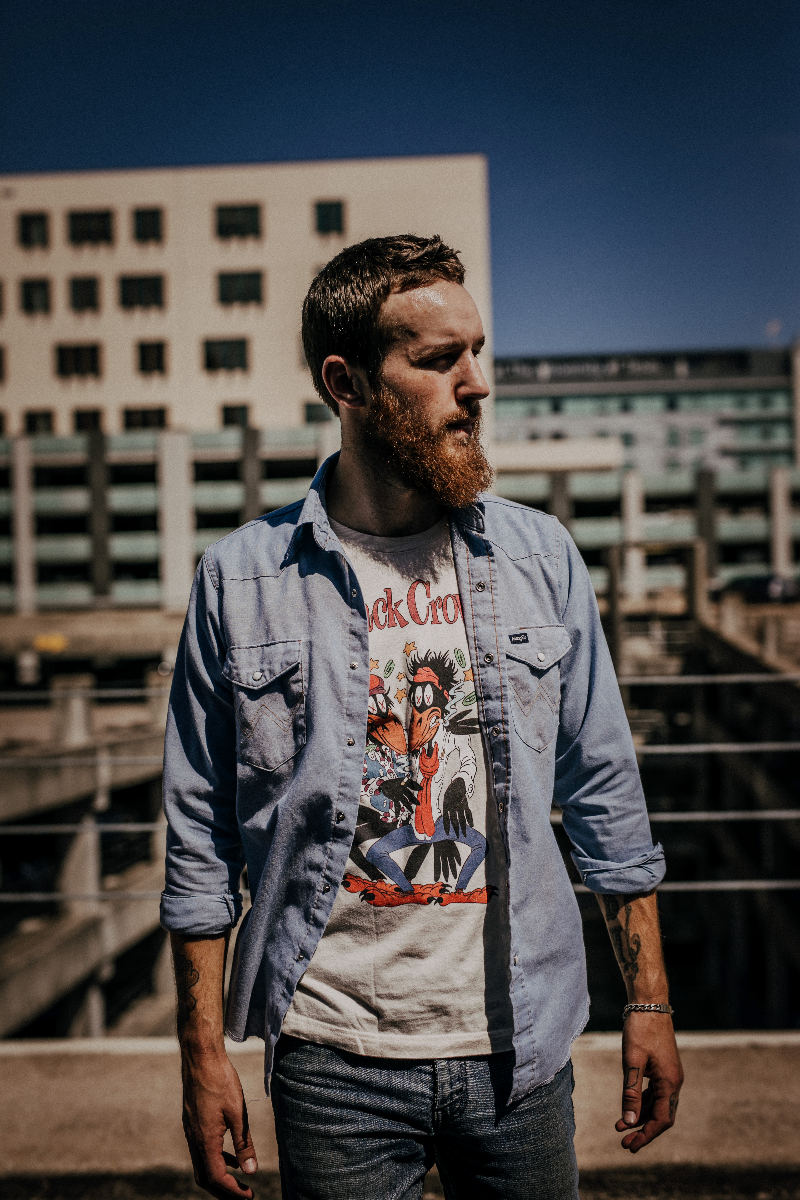 $12.00
"I grew up on 80's hair metal," Alex Williams says with a laugh. "My dad listened
to Cinderella and Ratt, so that was my musical upbringing until I was about 16.
That's when my grandparents played me 'Dreaming My Dreams' by Waylon
Jennings and 'Red Headed Stranger' by Willie Nelson."
It would be hard to overstate the importance of those records on Alex Williams'
life. After hearing them, he traded in his electric guitar for an acoustic, dove deep
into classic country music, and, most importantly, began writing his own songs.
Roughly a decade later, Williams is releasing his debut album, 'Better Than
Myself,' and much like Willie and Waylon, he's doing it on his own terms.
"It seems like there's a lot of people out there just trying to get through the day,"
reflects Williams. "They're working a job they don't love or following somebody
else's dreams just because it's safe and it keeps them comfortable. I didn't want
to be like that."
Williams was born just outside Indianapolis, in the small town of Pendleton, IN.
After graduating from high school, he relocated to Nashville for a short-lived stint
at Belmont University, but he quickly dropped out after realizing he could learn
more about life by hitting the road and experiencing it than he ever could in a
classroom.
Williams had a band with some of his former college classmates, and by the time
he was ready to make the leap and go solo, buzz about the group had caught the
ear of Big Machine Label Group's Julian Raymond. While Big Machine might be
best known as home to crossover stars like Taylor Swift, Raymond's illustrious
pedigree as a GRAMMY-winning songwriter and producer included work with old
school greats like Glen Campbell and Hank Williams Jr., and he sensed
something special in Williams.
It's an arresting moment, and an apt metaphor for a songwriter with the ability to
lodge his melodies and lyrics deep beneath your skin. Forget fame and fortune,
hits and hype. As far as Williams is concerned, the legacy you leave behind with
the ones you care about most is the true measure of any man. With that in mind,
and with a debut album as good as 'Better Than Myself' under his belt, it's clear
that Alex Williams is here to do more than just survive.