Novo Amor w/ Gia Margaret
Thu
March 21, 2019
8:00 pm
(Doors:

6:00 pm

)
3rd and Lindsley
All Ages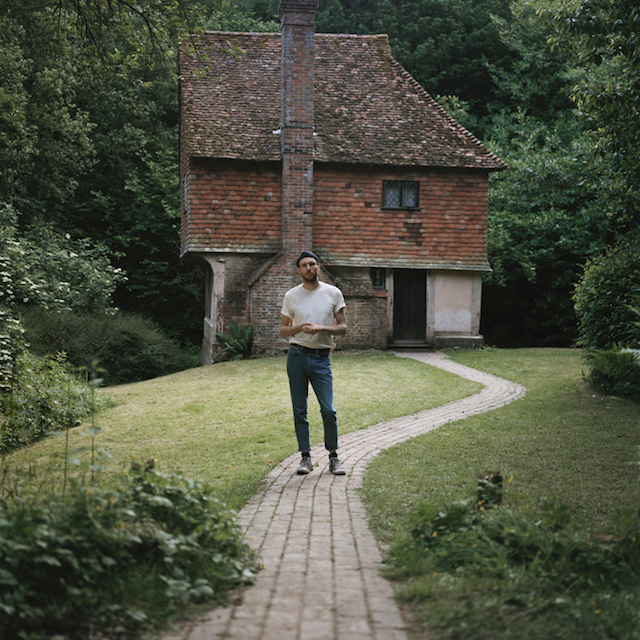 $20.00
There is a stretch of road that runs through the Adirondack national park, just a few miles of houses and barns and truck stops and trees, that makes up Woodgate, New York. But just off from this road is a rough track that leads down to a lake, and a beach, and a cluster of old buildings. "And that's where I spent my summer," says Ali Lacey, better known as Novo Amor. "On a really deep lake with a dock surrounded by tall evergreens."
That summer was five years ago now. But for Lacey, it remains a pivotal moment in his life and his music. Employed as a music teacher at a summer camp, he spent his days holding classes among the pews of an old chapel. "It was otherworldly," he says, and the details are still keen in his mind: the bats that found their way into the chapel lanterns at night and in the daytime cast strange silhouettes against the walls; the scent of fresh pine; the unexpected greenness of that land.
It was that summer that a lot of things changed for Lacey. He put away his interest in rock and heavy metal and film scores and began listening to what he describes now as "Music with a lot more emotional depth than the music I was listening to before." He fell in love with a girl, and suddenly he found that "as predictable as it sounds, a lot of songs started meaning a lot more to me, lyrically." And he realised too that the relationship he began by the lake in Woodgate was in some ways as much about a place as it was about a person.
When he returned from America, it was to a period of uncertainty. With no job and no plan, and his relationship now over, he moved back in with his family in Wales, back to his old bedroom, taking a job in an ice cream parlour and spending his free time writing songs. "I felt I was going through a massive state of change in my life," he says. "I'd finished university and didn't know what I wanted to do other than make music. So it was kind of a lack of direction that led me to writing songs. The name Novo Amor means 'new love', and it's really cheesy in hindsight, but it reflects exactly why I started the project - because I was lost and I needed to find a new love, and I just put it all into making music."
Lacey had been playing music since his teens, and had studied music technology at university with the intention of writing film soundtracks, but the idea of being a songwriter was new to him. "All the music I'd made before was orchestral scores," he explains. "I'd never really written a song with lyrics just on the guitar before."
Lacey is still just 25, and life, he says, continues to change. "But things have changed in a good way," he says. "A lot of people I grew up with wouldn't expect me to be doing what I'm doing now." What might they have expected? "I remember when I was growing up and I wasn't from a wealthy family at all and one of my slightly richer friends told my girlfriend if that when we grew up he'd give her 10 grand a year if I couldn't provide for her," he says after a moment's contemplation, and then laughs.