A.R Cash: A Tribute to Johnny & June w/ WS Holland and Ron Haney
Wed
January 9, 2019
9:30 pm
(Doors:

9:00 pm

)
3rd and Lindsley
All Ages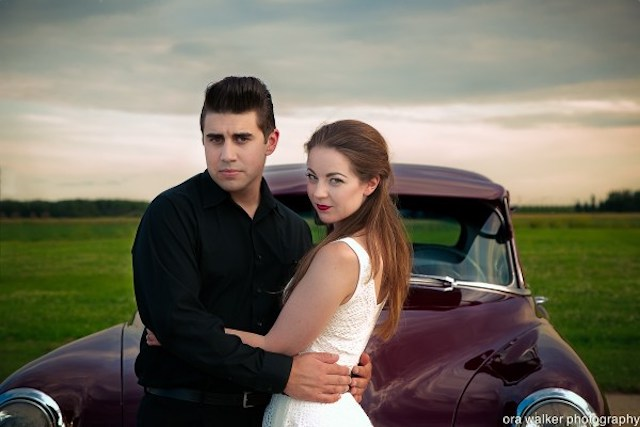 $15.00
A JOURNEY BACK IN TIME
Recently named 2017 International Tribute Artist of The Year, Aaron Prociuk is the real deal when it comes to performing a tribute to Johnny Cash. Growing up in the countryside of East St. Paul, Manitoba and inspired by the movie Walk the Line, Aaron taught himself guitar at the age of 15. While mastering the lead work of Cash's original guitarist, Luther Perkins, he discovered he had a knack for singing Cash's music. A.R Cash began in 2013 as a stylistically authentic tribute to Johnny Cash from the 1950s through the 1960s. With the addition of acclaimed country songstress Ashley Robertson to pay tribute to June Carter Cash, the group (now based in Nashville, TN) entertains enthusiastic audiences all while sharing the history of Cash's early career. Together, Aaron and Ashley faithfully perform beloved hits like "Folsom Prison Blues", "Wildwood Flower," "Jackson," and many more!
Joining A.R Cash on this special evening will be WS "Fluke" Holland and Ron Haney. Considered by many as the World's First Rock & Roll Drummer and the first artist ever to play a full set of drums on the Grand Ole Opry stage, WS Holland has gained his rightful place in American music history. He has recorded, toured and/or performed with the biggest rock and country artists in the business including Elvis Presley, Jerry Lee Lewis, Marty Stuart, The Statler Brothers, Kris Kristofferson, Willie Nelson, Waylon Jennings, George Jones, Roy Orbison, Chuck Berry, Bob Dylan and countless others. In addition to playing on the impromptu "Million Dollar Quartet" session at historic Sun Records Studio, Holland's most recognized claim to music fame comes as being the only drummer ever for Johnny Cash's legendary Tennessee 3 from 1960 until Cash's retirement from the road in 1997. Introduced by Cash himself as "The Father of the Drums" onstage around the globe, WS is a true pioneer of American Rockabilly, Country, Folk, and Rock & Roll.
Ron Haney is a published songwriter, record producer, and arranger as well as a proficient guitarist well suited for his association with WS Holland. Growing up (physically and musically) in the shadow of the great Memphis music scene infused Ron with deep roots in a variety of styles native to the American South. His heavy blues influence from his teen years provides the foundation of his style that pays homage to rock, country, Americana and other genres of music. A life-long fan of Rockabilly King, Carl Perkins, and the Man in Black, Johnny Cash, makes Ron the perfect companion and complement to the music that WS Holland helped create with both iconic artists.