Lightning 100 Nashville Sunday Night
The Brummies with That's My Kid
Sun
January 6, 2019
8:00 pm
(Doors:

6:00 pm

)
3rd and Lindsley
All Ages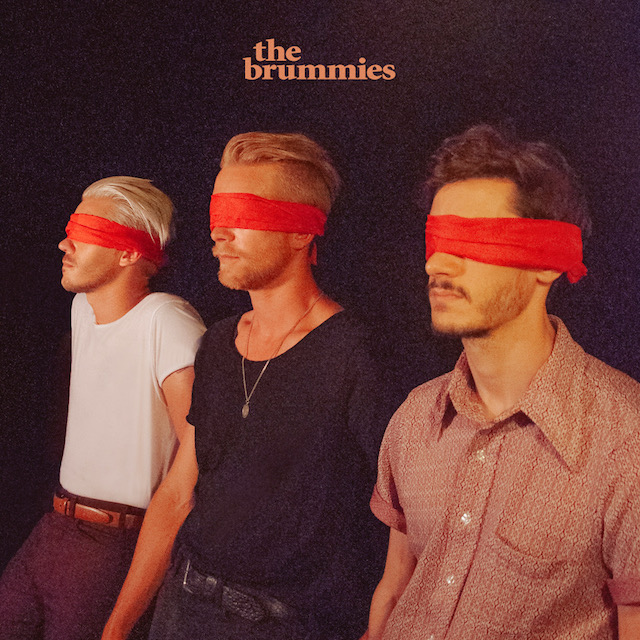 $10.00
With that simple introduction, so opens one of the year's most immersive and adventurous rock albums, Eternal Reach. The debut LP by Birmingham, Alabama, band the Brummies – their name is U.K. slang for a resident of Birmingham – Eternal Reach is a musician's album, distinguished by inventive arrangements, lush melodies and straight-to-tape production. Perfectly suited for losing yourself beneath a pair of quality headphones, the record evokes the psych-rock vibe of the Sixties and the soft indie-folk of the Nineties, yet possesses a timeless sound all its own.
Made up of vocalists and multi-instrumentalists John Davidson and Jacob Bryant, and drummer Trevor Davis, the Brummies have been playing together in various incarnations since high school. The members count the Beatles, Elton John, ELO, Blitzen Trapper and My Morning Jacket among their influences, but also have an affinity for sweeping film soundtracks, a passion that informs Eternal Reach.
"We knew we wanted to tell a story with Eternal Reach. It's very thematic and it sounds like a movie," says Jacob. "But it's a love story: from meeting the person to the breakup, to that feeling where you think you might die without them, and then the realization that it's all going to be OK. We thought a lot about that."
While the album as a whole is its own grand suite, each individual song stands as a microcosm of the record.
"Songbird" is a rhythmic, strings-driven standout that evokes the majesty of Abbey Road. The buoyant "Troubles" floats along on a message of reassuring hope. And the seductive "Drive Away," featuring guest vocals by Kacey Musgraves, sways dangerously like a car on a slick road.
Elsewhere, "Somebody New" marries Western guitar and accordion to create a palpably surreal environment. The group also used Moog synthesizers, trumpet, flute, triangles and a 30" bass drum throughout the record to create a truly special soundscape.
"'Somebody New' has that Western movie sound. It's creepy and spooky," says John. "It's a jealousy song, so it should have that feeling. When we recorded that, I kept thinking of 'Being for the Benefit of Mr. Kite,' where it sounds like a circus."
The disparate tracks "Norway," a haunting ballad, and "Takes Some Time," a brooding call-and-response, both already released to fans, represent the diversity of Eternal Reach, which takes its name from the last moments of the album.
But for as proficient as the Brummies are at summoning the ethereal and atmospheric, they also know how to rock.
But it's "Set You Free" that best shows off the Brummies' muscle. Combining a Moog with an arsenal of guitars, the track opens with a heart-pounding bang that the band was adamant about perfecting. "It's pretty thick with fuzz," says John. "You can't play that type of riff with that energy and have it sound puny."