Lightning 100 Nashville Sunday Night
SUNFLOWER BEAN w/ Public Access T.V.
Sun
July 1, 2018
8:00 pm
(Doors:

6:00 pm

)
3rd and Lindsley
All Ages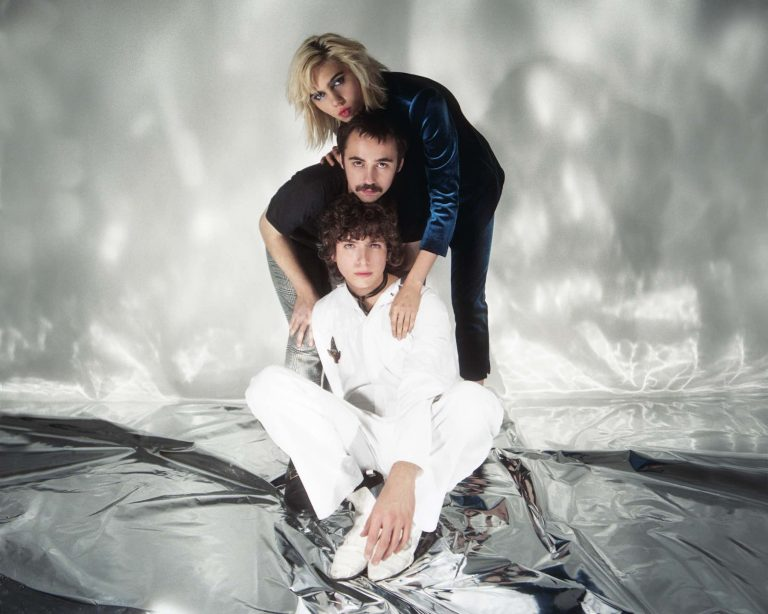 $15.00
Sunflower Bean Set to Return with "Twentytwo in Blue," a Second Album Made For Today
Blue, as Julia Cumming of Brooklyn's Sunflower Bean points out, is something of a "loaded color." The word is of course often synonymous with sadness-certainly blues music isn't known for its laughs. But blue is also the United Nations' internationally recognized color of peace; the stripe in the rainbow on the Pride flag that represents serenity; and the "emotional color" of Sunflower Bean's upcoming sparkling second album, Twentytwo in Blue. "We definitely don't want it to come across as a sad record," explains Cumming. "Blue is kind of hopeful, and we wanted to explore that color with this record." The new LP by vocalist and bassist Cumming, drummer Jacob Faber and guitarist and vocalist Nick Kivlen is many things: rousing, romantic, topical, empathetic and insightful. But defeatist it's not.
All three band members will in fact be 22 when Twentytwo in Blue is released in March of 2018, almost two years and two months after Sunflower Bean's hazy, charming debut LP, Human Ceremony. They were two momentous years for the trio, who've now toured the world multiple times over on headlining stints and as support for indie rock essentials like DIIV, Best Coast, The Vaccines, Pixies and Wolf Alice.
Soon enough, the creative juices were flowing. "By mid-December we were already back in Jacob's basement on Long Island just working on ideas," recalls Kivlen. Once again, the band collaborated with longtime producer and champion Matt Molnar (Friends) and engineer Jarvis Taveniere (Woods), while new to the creative team this time was Jacob Portrait (Unknown Mortal Orchestra), on board as co-producer and mixer. "He and Matt kind of worked hand in hand to take the record to the next level," says Cumming.
If there was a ragged beauty in the gauzy, groovy wall of sound of Human Ceremony and its predecessor, the 2015 EP Show Me Your Seven Secrets, there's a new directness to these songs, a product of the band's growing maturity and the insanity of the times we're in. Twentytwo in Blue is a record made by millennials in solidarity with their own-the most progressive, even revolutionary generation we've ever seen. Is it, sonically, a record that suits might call "more accessible"? It's not hard to imagine the band picking up new disciples because of it. But while Sunflower Bean welcome anyone to the party, unlike our president they're not concerned so much with the size of a crowd as with connecting with every person in it. "I think one word that always comes to mind when I think about this record is lovable," says Cumming. "I think we all really want the record to be lovable. I want the songs to be something that someone can get attached to, and have be a part of them. Because that's what I look for in songs myself, and that's the kind of experience we want to give to others. It's cherished by us, and we just want to share that with people, and communicate that with people.