Tyler Booth
Wed
October 26, 2022
8:00 pm
(Doors:

6:00 pm

)
3rd and Lindsley
All Ages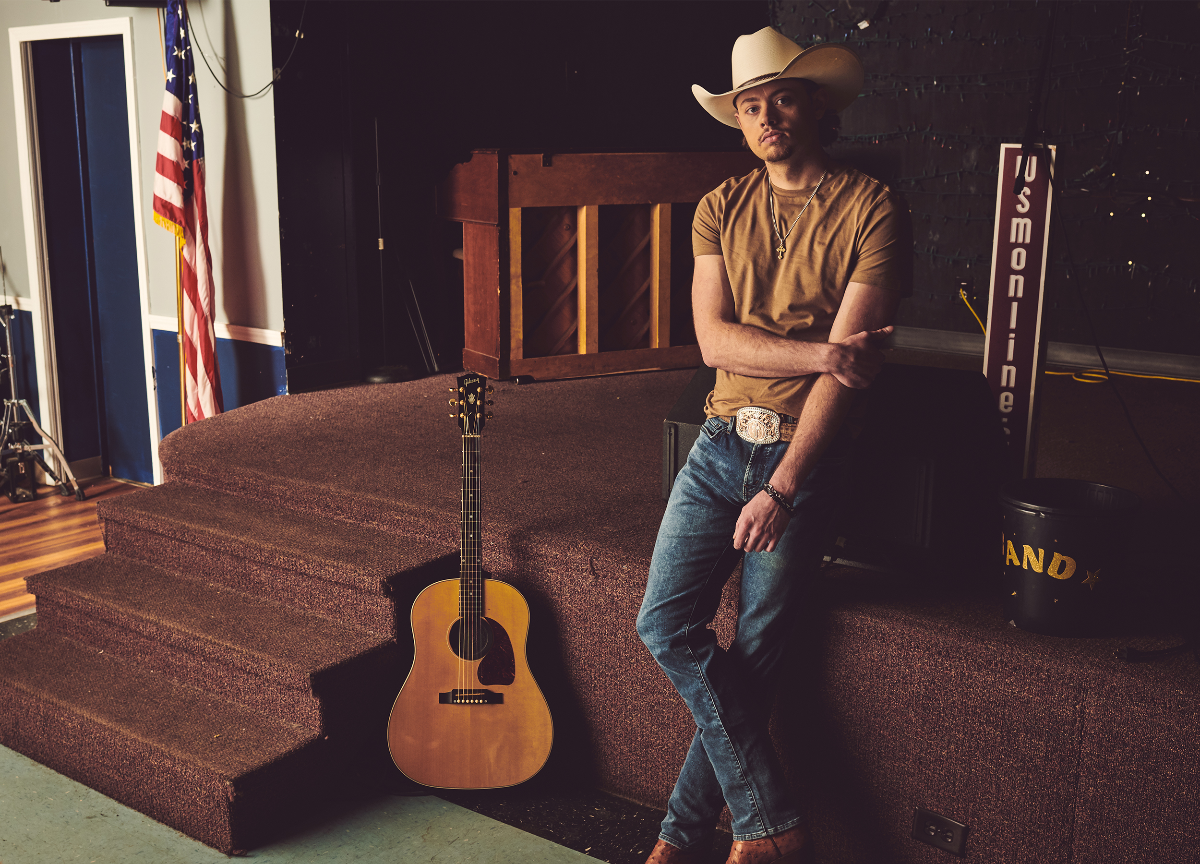 $15.00
Often in country music, artists leave their small hometowns with big stories to tell -- in singer-songwriter Tyler Booth's case, those stories are his very own. From supporting some of the genre's top stars including Joe Diffie, Brooks and Dunn, Dwight Yoakam, and Josh Abbott either in the studio or on the show bill to building a grass-roots fan base across the nation with nothing but a rigged-up home studio and workhouse attitude, the 25-year-old singer has already lived a life worth writing songs about. Now, as the first artist signed to Sony Music Nashville and Villa 40's joint venture and flanked by a band of childhood friends, Booth is touring behind the arrival of his Grab The Reins EP, which includes "Already Got One" and the "enchanting" (American Songwriter) "Palomino Princess," which Billboard commented "perfectly suit his deep, ranging voice."
Born and raised in the rule-class city of Campton, Kentucky, Booth always knew he wanted to be a singer. Musically, he grew up in a house divided -- while his dad was managing a local rock group fronted by his uncle, down the road and "up the holler," his grandparents were spinning Johnny Cash and Willie Nelson records. Originally, the young entertainer went the way of his old man. After "finally getting a guitar tuned" at 12 years old, he mastered a few power chords and sat in on his uncle's band rehearsal. One year later, a chance listen to Jamey Johnson's hit, "High Cost Of Living," sent Booth down a country music rabbit hole. From that point on, in a town where everybody knew everybody, he became famous for his baritone and songwriting chops.  
At 18, he enrolled at Morehead State University, where he majored in traditional music studies. One of his professors, an old touring buddy of country artist Craig Morgan, took an interest in the student and emailed a clip of one of his Jamey Johnson covers to Nashville songwriter-producer Phil O'Donnell (George Strait, Blake Shelton). O'Donnell invited the young performer to Music City, where the two began crafting his first, self-titled EP, which he released independently in September 2017.
Over the next two years, Booth opened for the likes of fellow Kentuckians Dwight Yoakam and Chris Knight (Randy Travis, John Anderson). In 2019, Brooks and Dunn enlisted him for their reprisal of "Lost and Found," which they included in their collaborative LP, Reboot. Just half a year later, Booth unveiled his debut singles, "Long Comes a Girl" and "Where the Livin' Is," and in early 2020, he inked his deal with Sony Music Nashville/Villa 40 and signed his first publishing deal with Warner Chappel. Since, the songwriter has continued rolling out new music and performing them for his devoted fanbase at shows across the country, all the while keeping his small-town roots near and dear to his heart.
With new music due soon, the entertainer will continue to make a splash in country music led by his captivating live performance, clever lyrics, and his drawling and rich country vocal, backing The Music Universe's claim: "I've been hearing country music needs saved. Well, our hero is here, y'all."