WMOT Roots Radio
Wired In Session with Kelsey Waldon , Kendell Marvel & Logan Ledger
Tue
January 21, 2020
7:00 pm
(Doors:

6:00 pm

)
3rd and Lindsley
All Ages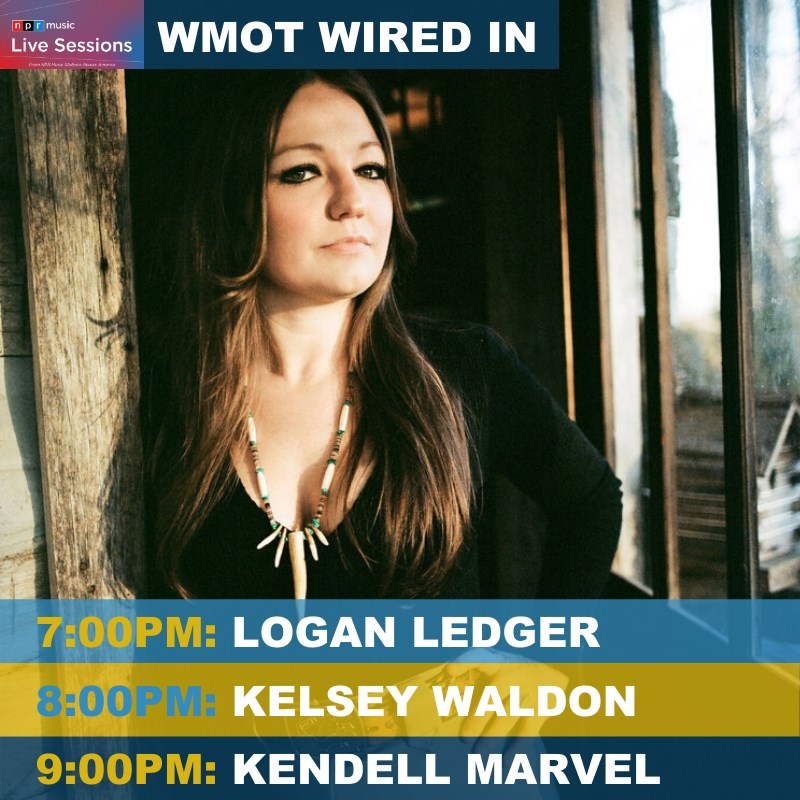 $35.00
Here is the link to the form:
https://donate.nprstations.org/wmot/wmot-instant-membership
- post that at the top of the event description "TICKETS AVAILABLE AT THIS LINK:"
All memberships have to go through their 501c3 foundation accounts.
WMOT will create a will-call list for our door and we will sell "instant memberships" at the door.
Here is the language for event description:
Become an Instant WMOT member and get one ticket to the January 21, 2020 Wired In Session with Kelsey Waldon, Kendell Marvel, and Logan Ledger.
The basic WMOT membership at $35 admits one to the January 21, 2020 Wired In. Your membership also comes with discounts on 895 Fest tickets and invites to 895 Sessions, which happen several times each year.
WMOT Wired In sessions get members up close to the music!
Wired In is a monthly series produced by WMOT Roots Radio 89.5, a listener-supported, 100,000-watt public radio station. Each Wired In session features an intimate, members-only performance from a high-profile Americana artist.
Want to get invited every month?
You can join the WMOT Wired In sessions when you support WMOT with a minimum donation of $20 per month (or a one-time donation of $240.) As a Wired In Member, you'll receive monthly e-mails with the first opportunity to reserve two seats. And there are lots of opportunities! WMOT hosts, on average, two audience sessions each month.
WMOT Wired In presents Kelsey Waldon, Kendell Marvel, Logan Ledger Jan. 21 at 3rd & Lindsley Nashville from 7-10 pm. You can watch the live stream at
LiveSessions.NPR.org
or listen on WMOT 89.5 and WMOT.org. Want to get invited? Become a WMOT Wired In member at WMOT.org.