Lightning 100 Nashville Sunday Night
Sierra Hull with Angel Snow
Sun
March 1, 2020
8:00 pm
(Doors:

6:00 pm

)
3rd and Lindsley
All Ages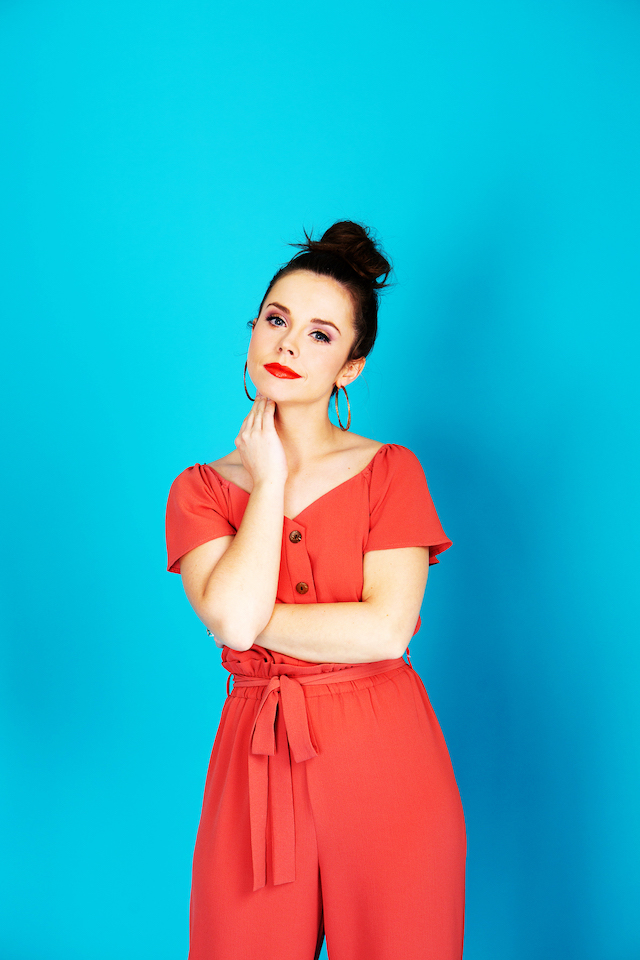 $22.00
In her first 25 years alone, singer/songwriter/multi-instrumentalist Sierra Hull hit more milestones than many musicians accomplish in a lifetime. After making her Grand Ole Opry debut at the age of 10, the Tennessee-bred virtuoso mandolinist played Carnegie Hall at age 12, then landed a deal with Rounder Records just a year later. Now 28-years-old, Hull is set to deliver her fourth full- length for Rounder: an elegantly inventive and endlessly captivating album called 25 Trips.
Revealing her profound warmth as a storyteller, 25 Trips finds Hull shedding light on the beauty and chaos and sometimes sorrow of growing up and getting older. To that end, the album's title nods to a particularly momentous year of her life, including her marriage to fellow bluegrass musician Justin Moses and the release of her widely acclaimed album Weighted Mind—a Béla Fleck- produced effort nominated for Best Folk Album at the 2017 Grammy Awards.
"There were some songs that we created from the ground up, where I'd go in and play by myself, and from there we'd bring in other musicians to add more and more layers," Hull says. "It was really wonderful to work that way, where we started from a place of mystery and then just let the song show us what it wanted or needed to become."
Even as its songs continually shift in genre, encompassing everything from bluegrass to folk-pop to ethereal alt-rock, 25 Trips remains rooted in the sophisticated musicianship that Hull has cultivated almost her entire life. Hailing from the tiny Tennessee hamlet of Byrdstown, she learned to sing from her mother as toddler, took up mandolin just a few years later, and began joining in local bluegrass jams by the young age of eight. With her childhood triumphs including joining her hero and mentor Alison Krauss onstage at the Grand Ole Opry at age 11, she made her Rounder debut with the 2008 album Secrets and promptly garnered the first of many nominations for Mandolin Player of the Year at the International Bluegrass Music Association Awards. In 2016, after a near- decade of consecutive nominations, Hull became the first-ever woman to win the award—then claimed that prize again at the 2017 and 2018 IBMAs. Over the years, Hull has also maintained a rigorous touring schedule, and has made occasional guest appearances with such icons as the Indigo Girls, Garth Brooks, and Gillian Welch.
Marking a bold new era in Hull's artistic evolution, 25 Trips wholly channels the pure and palpable joy she discovered in the album's creation—and ultimately illuminates certain truths about the indelible connection between risk-taking and reward. "One of the things I most enjoyed about making this record was getting to show the wide variety of music I love," says Hull. "I don't really know what category the album falls in, but I also think that matters less and less. What really matters to me is trusting myself to be who I am, and just putting my voice and my heart out there in the most sincere way that I possibly can."