Burn The Treaty with Treva Blomquist & Jackson Wells
Wed
August 28, 2019
9:30 pm
(Doors:

9:00 pm

)
3rd and Lindsley
All Ages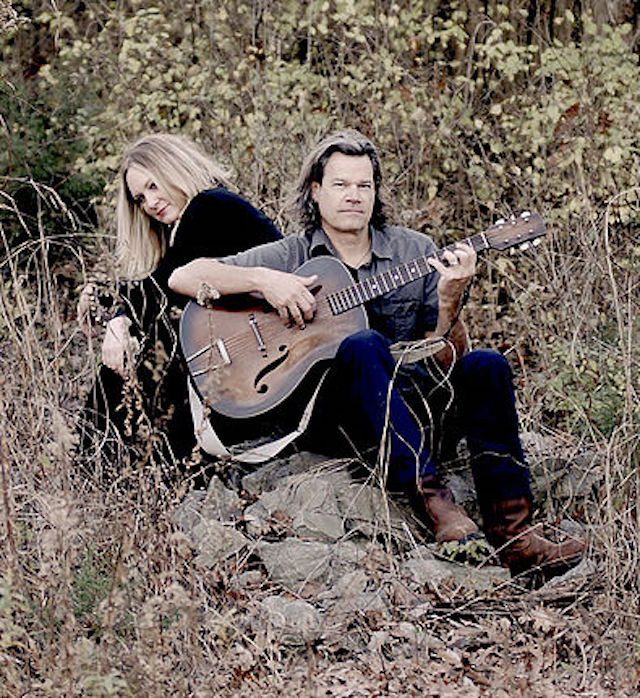 $10.00
Burn the Treaty
The story of Burn the Treaty, the explosive emerging duo of indie singer/songwriter Morgan Bracy and rocker Scott Carter, is one of powering through disappointment and heartache to find hope on the other side, and never giving up on finding one's truest mode of expression no matter the odds. Driven by a hybrid folk, country, Americana and rock vibe they dub "Spooky Roots," the Nashville based musical and life partners tap into life's crazy roller coaster of emotions on their hard hitting, stylistically eclectic debut EP Sticks and Stones.
The fascinating road that led Morgan (lead vocals, guitar) and Carter (guitar, vocal harmonies) to fall in love and ultimately decide to create new chapters in their musical lives began five years ago, after both had taken long hiatuses from performing and recording. When the two met in 2013, both were ready for a fresh creative beginning. Bracy had released two well received independent pop/country albums (Dirty Laundry, End of Cinderella) but, in the wake of a major life change, had to choose survival over music and entered the corporate world. Carter was a rock and roller whose Chattanooga based band Madfish Willy played festivals, local bars and scored some radio airplay.
The two met around a campfire in a hidden cabin community in the middle of the Nantahala National Forest in North Carolina one midnight. They were asked to come play music for an annual pig roast the community holds, and the two literally met as they played across the fire from each other. Though Morgan and Scott hit it off immediately, it took them a while to write a song together that gelled and they both loved. Once Scott moved to Nashville, they got married and found their groove while writing and producing the music that evolved into Sticks and Stones.
Treva Blomquist
Nashville meets Seattle in songwriter Treva Blomquist. A Kerville New Folk Finalist from the state of Washington, Treva delivers rock solid vocals and carefully crafted songs. Her song 'C'mon Love' placed in the International Songwriting Competition (Americana) and her song 'I Could Get Used to This' was featured on the Hallmark Channel series: Cedar Cove.
Jackson Wells
I am a singer/songwriter born in New York City, raised in Los Angeles, and relocated to Nashville, Tennessee. I have a love of both music and the stage and began performing on stage at an early age, first in musical theater and then as a pop/country music artist.
I strive to create the most powerful emotional connections with my listeners that I can through the lyrical arrangement of my experiences. Songwriters are blessed to be able to try and put into words what people feel but don't always say, and to be able to connect with listeners in poignant ways.
I have been fortunate enough to perform at some amazing venues worldwide, especially throughout China. In the US, Los Angeles performance locations have included the House of Blues and Universal Studios City Walk and in Nashville, several rounds at the Bluebird, at Puckett's, and at Nashville Predators games.