3rd & Lindsley and NASH FM Rhythm & Boots
Blanco Brown with King Calaway with The Hobbs Sisters
Wed
August 21, 2019
7:00 pm
(Doors:

6:00 pm

)
3rd and Lindsley
All Ages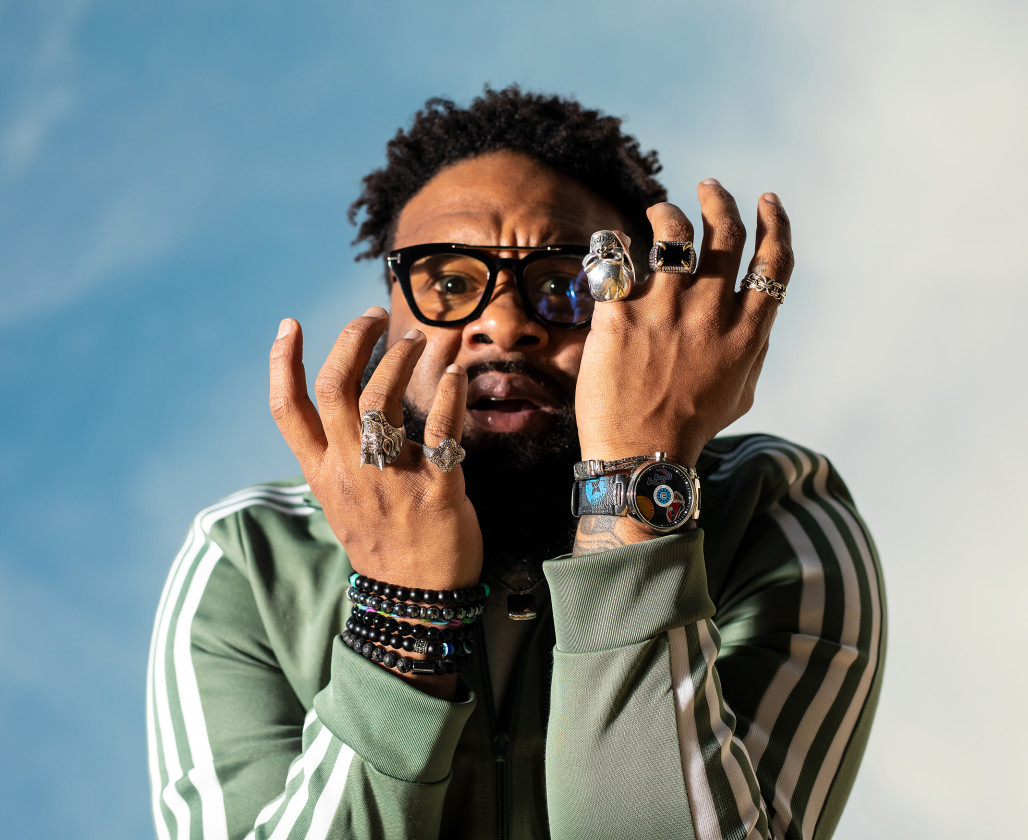 Blanco Brown

Blurring the lines between Country and hip-hop music, Blanco Brown makes a southern sound that he proudly calls "TrailerTrap." It's a boundary-breaking, multicolored genre of his very own — which draws upon the rawness and storytelling abilities of his two biggest musical influences, Johnny Cash and Outkast. His debut EP, Blanco Brown, showcases the full range of its creator, who juggles multiple roles as the project's songwriter, producer, vocalist, visionary, and multi-instrumentalist. Years before he rose up the ranks as a Grammy-nominated engineer and major-label solo artist, and one of Billboard's "7 Country Acts to Watch in 2019" Blanco— grew up in two very different worlds, both in the state of Georgia, splitting his time between the city projects and the rural countryside. During the school year, he'd spend his months in Atlanta, where the crime that filled his neighborhood was offset by the love and musical connection shared by his family. Every summer, he'd head out of town temporarily moving in with relatives in the small rural town of Butler, GA. During those summers in Butler, the soundtrack that had filled his days back home in Atlanta — the R&B harmonies he'd sing with his brothers; the rap he'd hear blasting from the cassette players in passing cars; the gospel music he'd howl every Sunday morning in church — gave way to the laidback, rootsy sounds of Johnny Cash songs and Bobby Blue Bland records. It was there, far away from city life, that Blanco became a fan of Country music. As each summer drew to an end, though, he'd head back to the city, leaving behind the twangy sounds of Butler and returning once again to the projects of Atlanta. Those two worlds come together with Blanco Brown, an EP that strikes a balance between Blanco's contrasting backgrounds.

King Calaway

Six unique voices. Six top-notch instrumentalists. Three different countries. Featuring a half dozen musicians from both sides of the Atlantic, King Calaway is proof that there's strength in numbers. Before coming together in 2018, bandmates Jordan Harvey, Chad Michael Jervis, Simon Dumas, Chris Deaton, Caleb Miller and Austin Luther all pursued their own solo careers, racking up a long list of milestones — including American Idol golden tickets, CMA Awards performances, international tours, session gigs, and BBC TV appearances — along the way. They could all sing. They could all play. And one by one, they all found their way to Nashville, drawn to the city by its rich, diverse music scene.

Musicians On Call

It's no secret that music can help you feel better. That's why Musicians On Call brings music to the people who need it most – hospital patients. Musicians On Call brings live and recorded music to the bedsides of patients in healthcare facilities. By delivering live, in-room performances to patients undergoing treatment or unable to leave their beds, we add a dose of joy to life in a healthcare facility. Since 1999, Musicians On Call volunteer musicians have performed for over 600,000 patients and their families..