Monte Montgomery Band with King Corduroy
Fri
July 19, 2019
8:30 pm
(Doors:

8:00 pm

)
3rd and Lindsley
All Ages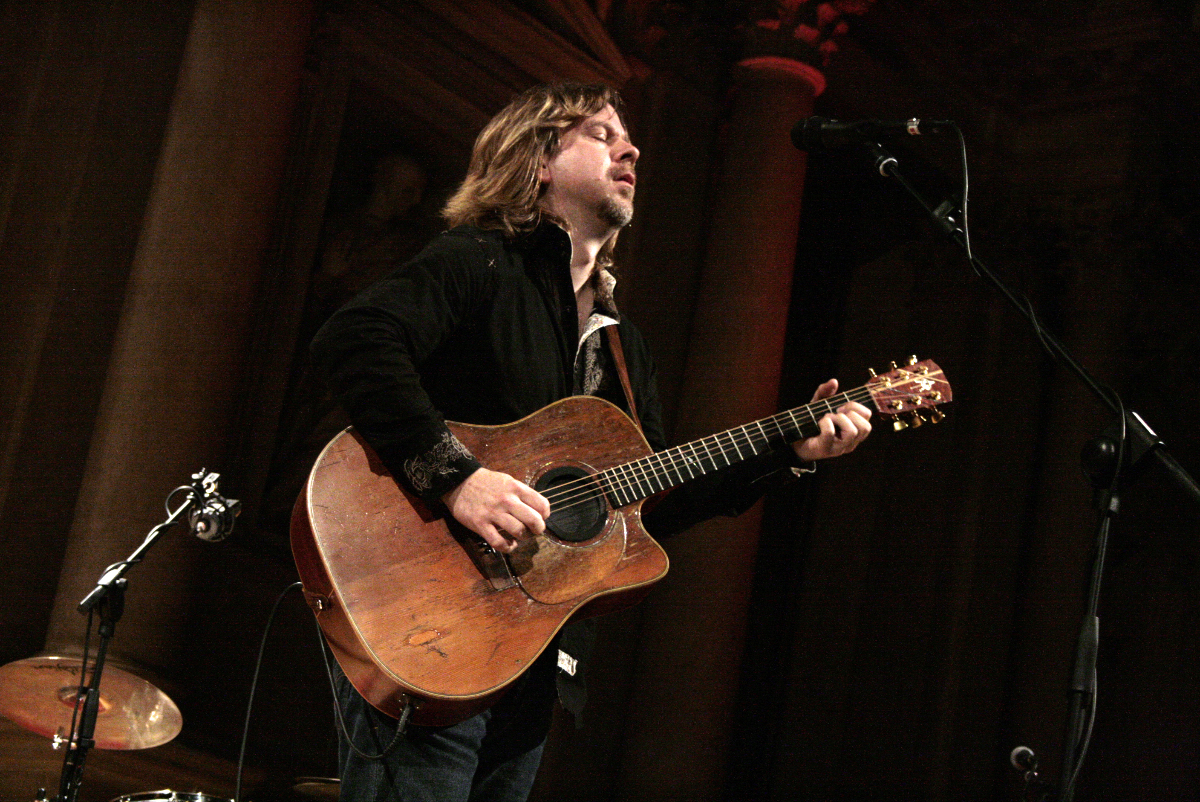 $12.00
You can call it prescient or predetermined, but when Terry Lickona, undisputed tastemaker and producer of Austin City Limits, plucked a then relatively unknown guitar talent to tape a segment of the legendary show, one had the sense that this was just the beginning.
Since that jaw dropping performance, Monte Montgomery has embarked on an almost fantasy like rock and roll roller coaster ride filled with dizzying accomplishments and mind blowing accolades. Named one of the "Top 50 All-Time Greatest Guitar Players" by Guitar Player Magazine, he's been called everything from "guitar-god" to the "answer to the Fermi Paradox".
Long a big draw on the live music scene, Monte's non-stop touring schedule this year has included ParkPop (one of the largest music festivals in Europe). A Monte Montgomery show is likened to a musical religious experience. "I wanted to capture what I do live on thisrecord. I want people to close their eyes and envision themselves at one of my concerts."
To do that Monte enlisted the help of the hip, rock producer John Billings and Rob Clark, Grammy nominated Neil Young and CSN&Y recording engineer. "In the past my records were made in my hometown of Austin", says Monte. "We went to a larger [studio] room inNashville for this one which, with some very clever microphone placement techniques from Rob and John, enabled us all to set up in the same room and just play each song straight through. These are live takes, band tracks and no overdubs, with the only exception being some different instrument parts added later to some tracks."
Ironically, it's the cover of another rock pop classic that is bringing Monte a high profile fan and opening up new doors. After seeingMonte's version of Sara Smile on YouTube,Daryl Hall (Hall & Oates) was so blown away he invited Monte to be the featured artist onLive From Daryl's House,the popular web-based music show.
These accomplishments are quite a distance from Birmingham, Alabama where Monte learned to play piano and trumpet. At the age of 12 Monte moved to Texas to live with his mom, a singer/songwriter who instilled in him a passion for music and a taste of the life he was destined to lead as he sang and performed with her in Hill Country picking parlors.
It was the eventual move to Austin where you could say he earned his musical baccalaureate from that city's highly competitive music scene (earning him seven consecutive Austin Music Awards). That led to the current fulfillment of his musical destiny; a dedicated fan base, critical acclaim and an ever growing touring circuit in the U.S. and Europe. It's no wonder that when Terry Lickona introduced him on that Austin City Limits' stage some years ago he uttered these words: "Monte Montgomery blows people away. There is no other way to describe it."