BACKSTAGE NASHVILLE! VIP DAYTIME HIT SONGWRITERS SHOW feat. Karen Staley, Ricky Ray, Ray Stephenson & Kalsey Kulyk
Sat
August 24, 2019
12:30 pm
(Doors:

11:45 am

)
3rd and Lindsley
All Ages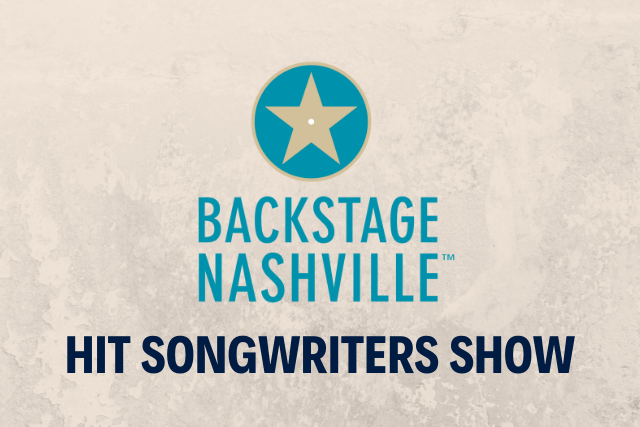 Get up close and personal with legendary songwriters at Nashville's ONLY daytime hit songwriters show. Buy your VIP tickets today and come backstage at 3rd & Lindsley to experience authentic Nashville. Enjoy a complimentary Jack Daniel's Tennessee Fire tasting while hearing country music's biggest songs and the stories behind them. You'll have a chance to meet the songwriters and get their autographs/photos during our post-show Meet & Greet. Drink specials, full bar and grill available.
Featuring:
Karen Staley
- "Keeper Of The Stars" (Tracy Bryd)
- "Take Me As I Am" (Faith Hill)
- "Let's Go To Vegas" (Faith Hill)
- "On A Night Like This" (Trick Pony)
- "Everytime I Cry" (Terri Clark)
- "Keep Walkin' On" (Jeff & Sheri Easter)
- "The Rest Is History" (LeAnn Rimes)
- "A Face In The Crowd" (Michael Martin Murphy)
- "Across The Miles" (IIIrd Tyme Out)
Ricky Ray
- "A Good Day For The Blues" (Ruth Brown)
- "Darlene" (T. Graham Brown)
- "Stand Up" (Mel McDaniel, Levon Helm and The Band)
- "Up In Arkansas" (Waylon Jennings)
- "Rained On" (Lacy J. Dalton)
- "Turn On Your Love" (Johnny Neel & The Last Word)
Ray Stephenson
- "Hemingway's Whiskey" (Kenny Chesney, Kris Kristofferson and Guy Clark)
- "Red River Blue" (Blake Shelton and Miranda Lambert)
- "Willie's Guitar" (Willie Nelson, Merle Haggard and John Anderson)
- "Honkytonk Road" (Wade Bowen, Randy Rogers, Cody Canada, Sean McConnell and Walt Wilkins)
- "Magdalene" (Guy Clark, Joe Ely and Kevin Welch)
- "Heroes" (Guy Clark)
- "Leanin' On A Lonesome Song" (Gord Bamford)
BACKSTAGE NASHVILLE DISCOVERY: Kalsey Kulyk

Seating is first come, first served.
For more information about Backstage Nashville, please visit www.BackstageNashville.net!
Address:
812 3rd Avenue South