GALE MAYES
Thu
June 14, 2018
7:00 pm
(Doors:

6:00 pm

)
3rd and Lindsley
All Ages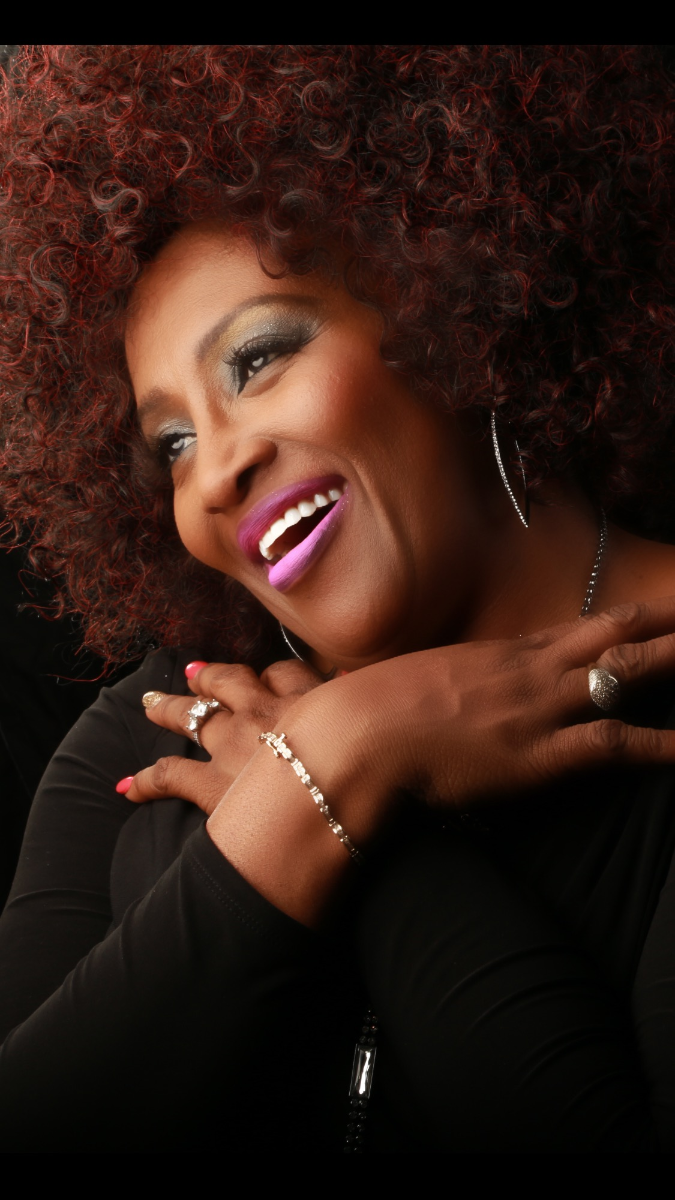 $15.00
"A CLASSIC EVENING OF MUSIC" with Gale Mayes" at 3rd and Lindsley promises to be a show filled with classic musical hits of Soul, Blues, Jazz and Pop/Country genres. Adding her honey-toned style to the music along with her heartfelt stories, you are sure to leave wanting more and you'll be talking about this experience for days.
GALE MAYES
From Hawaii to Alaska, Gale Mayes' has been the signature alto background voice to as more artists than there are states. Her first studio experience was in Honolulu recording a duet with international jazz vocalist, Chris Blizzard, over 30 years ago. Her voice was so versatile, Chris's producer booked her to lay vocals on the entire project. Years later upon moving to Anchorage, AK, Gale continued to sharpen her recording skills with live choir projects and local songwriters' demo tapes.
Music is in her bones. Gale makes music come alive. She is a songwriter's dream – lifting music from the written pages and translating it into sweet 'ear candy' that attracts major recording artists. Crossing all musical genres, Gale has performed with and recorded demos and master tracks for: Reba McEntire, Wynonna Judd, Emmylou Harris, Rascal Flatts, Darius Rucker, Aretha Franklin, Andrae Crouch, Buddy Miller, Solomon Burke, Michael McDonald, Toby Keith, Josh Turner, Mavis Staples, Bill Gaither, and so many other gospel, pop, and country artists.
Moving to Nashville in 1991, Gale made her vocal presence known and was hired to sing background tracks for Handel's Messiah: A Christmas Celebration, produced by Mervyn Warren and Quincy Jones. Songwriter and producer requests began pouring in and soon Gale Mayes had become a regular in recording studios on Music Row and throughout Music City USA.
Soon she had amassed enough background, demo, voice-over sessions, and tour dates to work full-time in the music industry – which is no easy feat! A song Gale wrote, "Breakthrough" on CeCe Winans Presents: Born Again Church Choir, was also nominated for a prestigious Dove Award. Her most recent Grammy-winning projects were in 2015 with Nashville's own performing artist, Mike Farris, called Shine for All the People, and in 2017, Cece Winans', Let Them Fall In Love
Gale's gifts continue to make room for her as she deservedly steps from the muted shadow of background singer to the dazzling spotlight center stage. Her performance skills are as strong as any artist she has stood behind, captivating audiences that are as diverse as her repertoire. Gale has toured the world, but her Mississippi Delta roots keep her planted in Nashville where she is only beginning to bud into the full bloom of talent that is Gale Mayes.