Rhythm & Boots
SOLD OUT: Chase Rice w/ Jimmie Allen
Tue
April 17, 2018
7:30 pm
(Doors:

6:00 pm

)
3rd and Lindsley
All Ages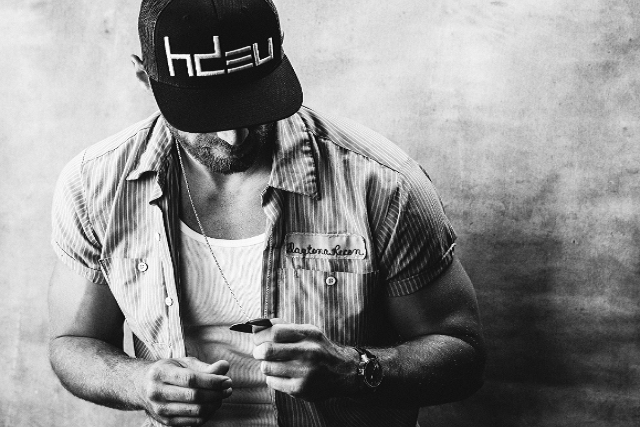 Country music maverick Chase Rice has become one of country music's most exciting figures since arriving in Nashville, building a loyal fan base across the country through his energetic live shows and gaining the attention of music critics and industry professionals alike with his edgy, eclectic sound. The Tar Heel State native has inked a new label deal with Broken Bow Records and his sophomore album, Lambs & Lions, is available now. Rice's debut album Ignite the Night debuted at No. 1 on Billboard's Top Country Albums and No. 3 on the all-genre chart, and produced a pair of Top 5 hits, the Platinum-certified "Ready Set Roll" and "Gonna Wanna Tonight." After supporting Kenny Chesney's The Big Revival Tour 2015, Rice consistently sold out 2,500-3,000 seat venues on his JD and Jesus Tour and Everybody We Know Does Tour, and will launch his 2017 Lambs & Lions Tour this fall.
For breakthrough country artist Jimmie Allen, a simple phrase sums up his view on life and music: Never give up. A native of Southern Delaware – the "slower, lower" part of the state, he explains – Allen has carried that mantra with him through good times and bad, whether than meant living in his car or rocking amphitheaters on Toby Keith's Interstates & Tailgates Tour. He's poured out his soul at Music City's famous Bluebird Cafe, wrote a song that was featured in a Super Bowl commercial, and appeared in a Diet Coke ad with superstar Taylor Swift. But now with the BBR Music Group debut of his self-titled EP, a lifetime of never giving up has brought him full circle. "I didn't quit, I never will," he says. "Stuff ain't easy, and you shouldn't quit either. There's a big difference between busting your ass, and sitting on it." What's embedded in Allen is a powerful, soulful sense of groove – "If my body don't move in the first four seconds, it ain't for me," he says – a love of deep messages and a knack for razor-sharp hooks.
Allen's hard-won dreams are finally reality, but he knows he can't rest now. Wrapped around his wrist is a homemade bracelet given to him by a fan. It bears another simple phrase – "explore" – and now it serves as a daily reminder. "To me it means to explore every part of your heart that desires to do something," he says. "No matter what it is. Take a chance and never stop until you figure out where you're supposed to be."
Musicians On Call –
Proceeds benefits Musicians On Call, a nonprofit organization that brings live and recorded music to the bedsides of patients in healthcare facilities. By delivering live, in-room performances to patients undergoing treatment or unable to leave their beds, Musicians On Call adds a dose of joy to life in a healthcare facility. Since 1999, their volunteer musicians have performed for nearly half a million patients and their families. With your help, they can do even more.