(SOLD OUT) G-MEN: The Songs Of Garth Brooks
Thu
April 12, 2018
7:30 pm
(Doors:

6:00 pm

)
3rd and Lindsley
All Ages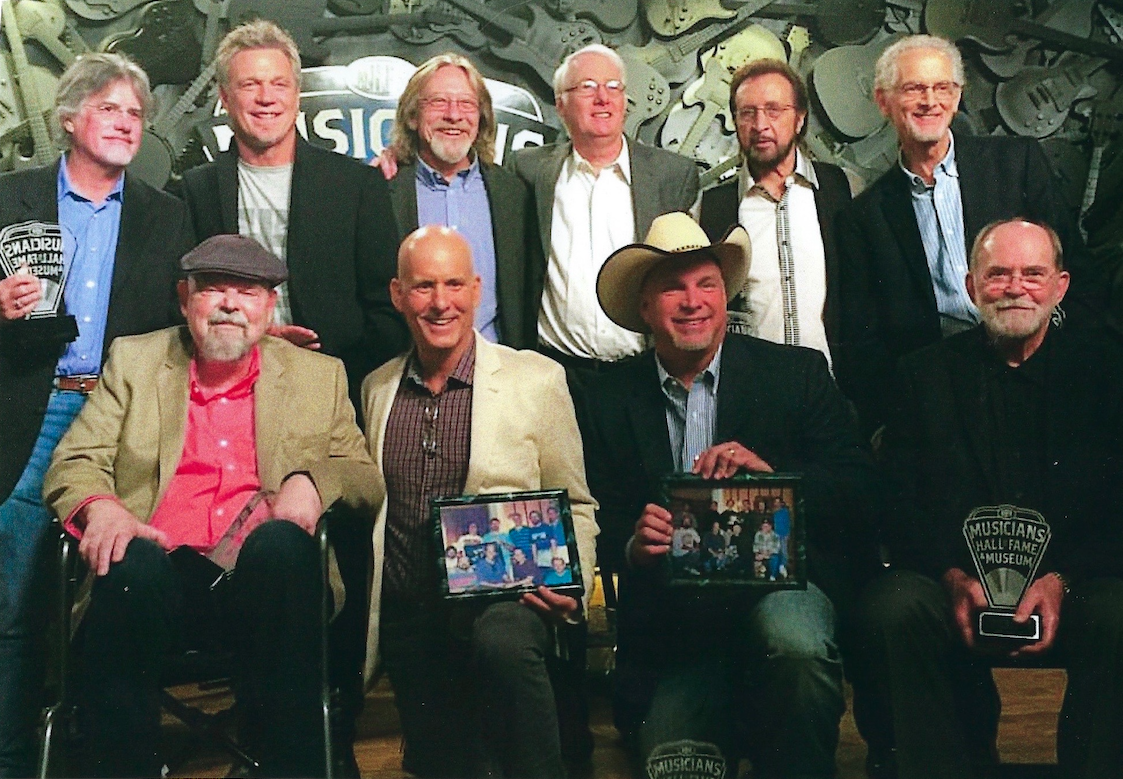 $20.00
The "G-Men" are a group of musicians who have played with Garth Brooks on all of his studio albums resulting in sales totaling over 140 million albums and CDs. They are also inductees into The Musicians Hall of Fame. The G-Men that will be performing are Bobby Wood on Piano, Milton Sledge on Drums, Bruce Bouton on Steel Guitar (also from touring band) and Chris Leuzinger on Lead Guitar.
Joining the G-Men from Garth's touring band are Jimmy Mattingly on Fiddle and Steve Cox on Piano/Organ/Strings......amazing musicians who have toured with Garth and Trisha for many years.
Also joining the G-Men are Jeff Zona on acoustic guitar and the Norris Twins, Melinda and Rebecca, on background vocals. Jeff Jenkins will be on Bass Guitar, a personal friend of original G Men Bassist, Mike Chapman. Mike passed in 2016 and Jeff along with his friends at the Nashville Bass Hang and the G-Men put together a tribute concert in honor of Mike's work with Garth. Jeff also performed with Garth and the G-Men at their induction into the Musicians Hall Of Fame.
100 % of the proceeds from this show will go to benefit the Local 257 Musicians Union Emergency Relief Fund in honor of Mike Chapman. This charity has helped many of the local members get through tough times of medical problems that prevent them from working.
Songwriters Joining the G-Men:
Pat Alger - Pat wrote the #1 hits, "Unanswered Prayers", "What She's Doing Now", "The Thunder Rolls" and "That Summer." In 2010, he was inducted into the Nashville Songwriters Hall of Fame
Tony Arata - Tony's best known for his song, "The Dance", a number-one hit for Garth. Garth also recorded Tony's songs, "Anonymous", "Face to Face", "The Change", Kickin' and Screamin'", "Why Ain't I Running" and "Same Old Story". He was inducted into the Nashville Songwriters Hall of Fame in 2012.
Kent Blazy - Kent wrote Garth's first #1 single "If Tomorrow Never Comes." with Garth. , He was a writer on the singles "Ain't Goin' Down ('Til the Sun Comes Up)," "It's Midnight Cinderella", "She's Gonna Make It," "Somewhere Other Than the Night" and the George Jones duet "Beer Run (B Double E Double Are You In?)".
Shawn Camp - With Benita Hill and Sandy Mason wrote Garth's #1 song "Two Pina Coladas". Garth also recorded Shawn's songs "I Don't Have to Wonder" and "Big Money". Shawn is a member of the Grammy Award winning group the Earls of Leicester.
Benita Hill - besides co writing "Two Pina Coladas" Benita also wrote "It's Your Song", "Take the Keys to My Heart' and "Weekend" for Garth.
MItch Rossell - "Ask Me How I Know"
Victoria Shaw - Victoria wrote the #1 single "The River" "She's Every Woman" & "Where Your Road Leads"
Pete Wasner - "One Night a Day" and "Wild as the Wind"
Jenny Yates - "Standing Outside the Fire", "The Red Strokes", "When You Come Back to Me", "Thicker Than Blood"