MMC'89
Why? Because It's Christmas feat. Former Mouseketeers, Tony Lucca , Rhona Bennett , Jennifer McGill , Deedee Magno Hall , Mylin Stoddard , Jason Carson , Albert Fields , Dale Godboldo , David Kater , Raquel Herring , Jason Minor , Chasen Hampton
Sun
December 10, 2023
12:30 pm
(Doors:

11:00 am

)
3rd and Lindsley
All Ages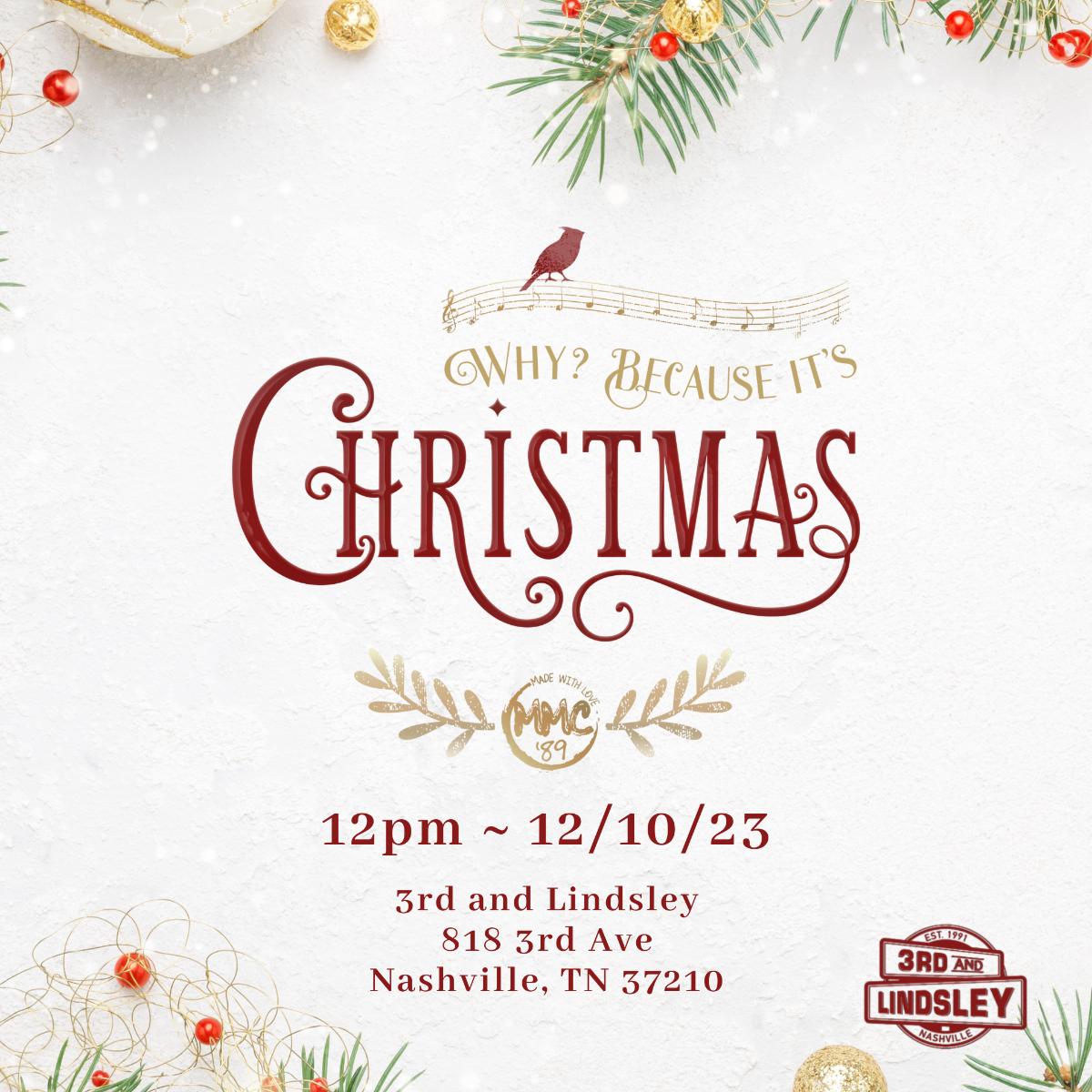 $35.00 - $75.00
MMC'89 presents: Why? Because It's Christmas
In 1989, the 50's television institution, The Mickey Mouse Club, was reimagined for the 90's generation courtesy of the Disney Channel. Much more than a variety show, it tackled important social issues of the day, and as a performing arts academy, trained some of the biggest stars in the world. Cast members have gone on to play a pivotal role in shaping the last 30 years of popular culture with critically acclaimed and wildly successful projects across music, film, television and theater... and they're still making an impact today.
During the global pandemic of 2020, more than a dozen of these former Mouseketeers hailing from across the country, collaborated virtually to make a 17-track album in partnership with MusiCares called "Why? Because It's Christmas". The record not only debuted at #21 on Billboard, but as well, provided financial support to those impacted by COVID-19.
Now, they're reuniting as MMC'89 for the first time since the album's release to perform it LIVE for their fans, friends and family, and to support music people in need and women facing domestic abuse.
"… Why? Because It's Christmas not only delivers sonic cheer, but financial support to those directly impacted by COVID-19. "Go Tell It On The Mountain" brings together all of the artists involved in a powerhouse number."
- Ana Monroy Yglesias | GRAMMY.com | DEC 17, 2020