Springer Mountain Farms Fresh Chicken
William Lee Golden & The Goldens
Thu
January 11, 2024
7:30 pm
(Doors:

6:00 pm

)
3rd and Lindsley
All Ages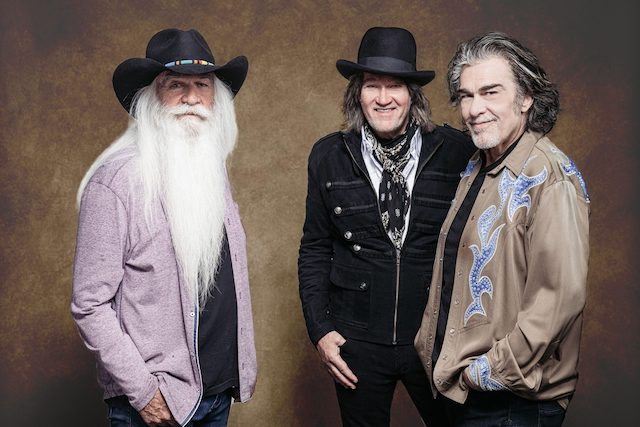 $20.00 - $125.00
William Lee Golden is a shining example of a life well lived. A true American original. Since joining the Oak Ridge Boys in 1965, he has become a member of the legendary Grand Ole Opry, inducted into both the Country and Gospel Music Halls of Fame, won 5 Grammy Awards (+ 23 nominations), 1 American Music Award, 4 Country Music Association (CMA) Awards, 4 Academy of Country Music (ACM) Awards, the 2008 ACM Pioneer Award, 10 Dove Awards and the 2010 President's Honor.
In addition to those accolades as an Oak Ridge Boy, Golden has also recorded and released such critically acclaimed solo projects as 1986's American Vagabond and 2000's My Life's Work. He has received the Lifetime Achievement Award from the Alabama Music Hall of Fame and has received the Entertainer of the Year Award from the Cherokee Indian Association, which is composed of 21 tribes from across America.
Never one to sit still, Golden gathered his sons Rusty, Chris, and Craig in the studio, along with his grandchildren Elizabeth, Rebekah and Elijah and friend Aaron McCune to record a 3 album collection. The result of those marathon sessions became Country Roads: Vintage Country Classics, Old Country Church Gospel (featuring their first #1 with the single "Come And Dine") and Southern Accents: Pop & Country Rock.
Rusty and Chris have performed together as The Goldens since the 1980's (Epic Records, Capitol/SBK Records) and have had award winning solo careers in their own right.
At the age of 19, Rusty played on his first #1 record with Larry Gatlin. The next year he received a solo development deal with ABC MCA. At 24 he received a RIAA GOLD record as a songwriter. That has been followed up by two Billboard top 40 singles, Songwriter of the Year trophies from SGMA, two Song of the Year awards, two Grammy nominated albums, 2010 BMI AWARD most performed traditional gospel song, and five #1 charting songs.
Chris played with The Oakridge Boys for 17 years, as well as with Alabama, and Restless Heart. He has earned seven No. 1 Gospel singles, two top five, 2019 Entertainer of the Year at the Inspirational Country Music Awards, Producer, Instrumentalist, and Male Vocalist of the Year, and 2019 Country Gospel Artist of the Year from AGM. Chris's ability to captivate an audience with an inspirational message has afforded him opportunities to perform for every living United States President.
Although each of the members of William Lee Golden & The Goldens have performed at The Grand Ole Opry many times over the years, they made their successful Opry debut as a family band in June 2022.
"I feel like these recording projects and videos with my sons and grandkids will ultimately be my greatest legacy in music," William Lee says. "I'm baring my heart and soul. We sang these songs to bring people hope and comfort in spite of all of the negativity you see on TV. In doing so it fed our souls and brought us even closer together".
Be sure to catch William Lee Golden and The Golden's on tour. From revered gospel classics to beloved country gems and iconic rock favorites, Golden leads his family through the songs that have been stepping stones on his well-traveled musical journey. It all comes together as a rich sonic tapestry that fans will cherish.