Ray Wylie Hubbard with Gary Nicholson
Sun
April 30, 2023
7:00 pm
(Doors:

5:00 pm

)
3rd and Lindsley
All Ages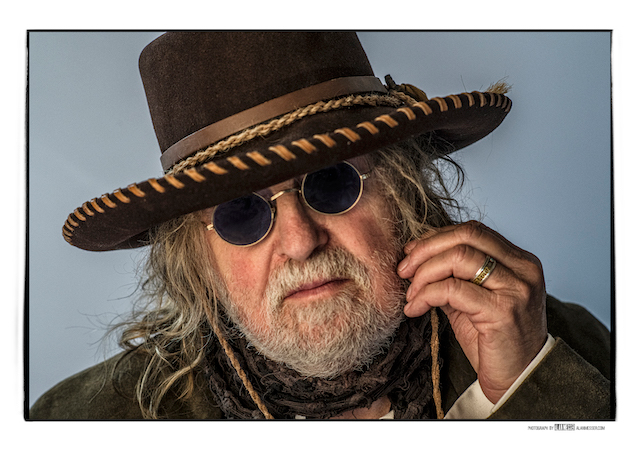 $40.00 - $200.00
When F. Scott Fitzgerald issued his classic conclusion that 'There are no second acts inAmerican lives,' he failed to envision the career of legendary Texas troubadour RayWylie Hubbard. A willing conspirator in the late seventies Cosmic Cowboy revolt thatushered in the mythical Outlaw era, Hubbard was a catalyst in the cultural upheaval thatled to the peaceful coexistence of Lone Star music enthusiasts who comprised each endof the social and political spectrum of that troubled time. In the stellar company oficonic colleagues like Willie Nelson, Waylon Jennings, Doug Sahm and Jerry Jeff Walker,Ray Wylie Hubbard was an architect of the musical legacy that continues to inspiresubsequent generations of up-and-coming Texas talent.

Yes, Hubbard is a Texassinger-songwriter, complete with the classic trifurcated handle,fundamental chapter of the canon in his song catalog ("Redneck Mother"), and enoughwild hairs in his past to qualify him as a legend. But along the way, his attention beganto leave mattersextraneous to his art and soul by the wayside and focus on the beautyand potential to be found in the blank canvas of, in his case, the yet to be written andrecorded song. The result has been one of the most satisfying musical and lyricaljourneys to witness over the last two decades. In the years that followed he evolved intoa writer of uncommonly honest portraits of life, alternately mixing deep personal sagaswith poignant character studies of those traveling on the dark side of the road.

If one wanted to describe the sound of Ray Wylie Hubbard, one could call it Americanmusic, born from the timehonored traditions of folk, country,and roots rock.