ROONEY'S IRREGULARS: Jim Rooney, Pat Alger, Shawn Camp, Pat McLaughlin, Bill Kenner, Pete Wasner, Dan Dugmore, Dave Pomeroy, Richard Bailey, Kirk "Jellyroll" Johnson, Larry Atamanuik & more!
Wed
January 25, 2023
7:30 pm
(Doors:

6:00 pm

)
3rd and Lindsley
All Ages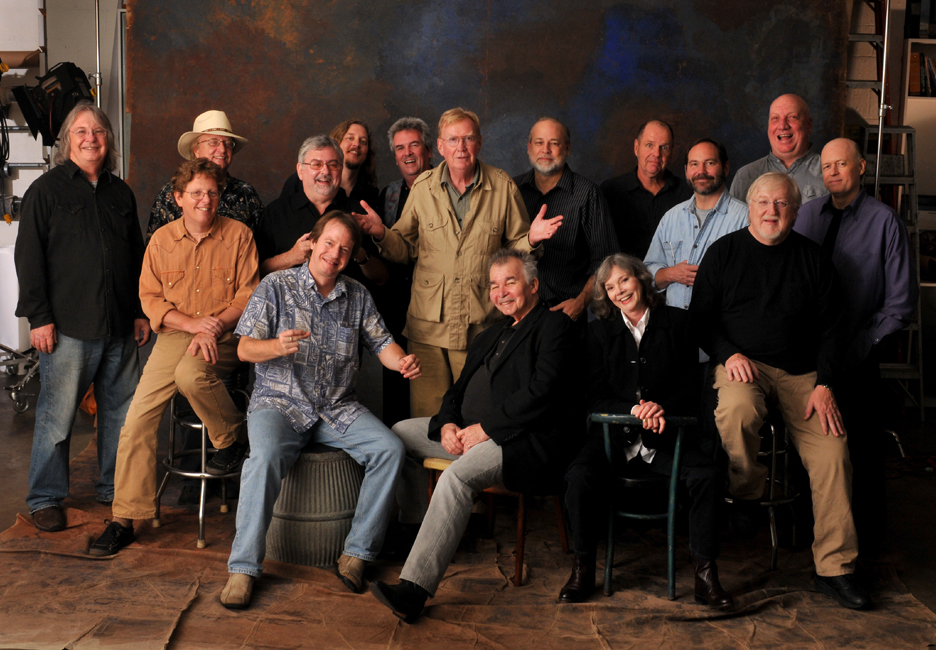 $20.00 - $100.00
ROONEY'S IRREGULARS
JIM ROONEY: Veteran Grammy-winning Nashville record Producer: John Prine, Nanci Griffith, Hal Ketchum, Iris DeMent, Townes Van Zandt, Tom Paxton, Peter Rowan, David Olney. Partner in Forerunner Music representing Pat Alger, Shawn Camp, Hal Ketchum, Pete Wasner, Tim O'Brien, Tony Arata
Pat Alger: Member Nashville Songwriter's Hall of Fame, Georgia Music Hall of Fame. Writer:"Goin' Gone" (Nanci Griffith, Kathy Mattea), "Small Town Saturday Night (Hal ketchum), The Thunder Rolls (Garth Brooks)
Shawn Camp: IBMA Vocalist of the Year, Member of The Earls of Leicester, Writer: "Two Pina Coladas," (Garth Brooks), "Would You Go With Me," (Josh Turner) "Nobody But Me," (Blake Shelton) "River of Love (George Strait)
Pat McLaughlin: Pat has been a mainstay of the Nashville Music scene since 1980 when he made his first album "Wind It On Up," produced by Jim Rooney. Rooney and David Ferguson later produced "Party At Pat's" for Appaloosa Records.
Bill Kenner: Played mandolin with Leon Russell, J.J. Cale, Skeeter Davis. Band leader Big Jumbo Shrimp. Songwriter: "Paradise Tonight," (Mickey Gilley & Charly McClain) "Your Love Is A Miracle,"( Mark Chestnut)"Holdin' Heaven."(Tracy Bryd)
Pete Wasner: Played piano with Sweethearts of the Rodeo, Vince Gill. Songwriter: "Whenever You Come Around," "Don't Let Our Love Start Slippin' Away,"(Vince Gill) "One Night A Day," (Garth Brooks) "Mama Knows The Highway." (Hal Ketchum)
Dan Dugmore played steel guitar with Linda Ronstadt, James Taylor. Has played on countless albums with just about every artist you can think of.
Dave Pomeroy played bass with Don Williams. With the late Kenny Malone he headed up the jazz fusion group Tone Patrol. He has played on hundreds of albums and for the past 15 years has headed up Local 257 , the Nashville Musicians Union.
Richard Bailey is co-founder of the contemporary Bluegrass band The Steeldrivers. He has also played banjo with Roland White, Kathy Chiavola and many others.
Kirk "Jellyroll" Johnson has played harmonica on countless recording sessions, adding his distinctive sound to records by The Judds, Randy Travis, Hal Ketchum, Suzy Boggus, to name a few.
Larry Atamanuik has played drums in the folk-rock band Seatrain, with Peter Rowan's Crucial Country Band, Emmylou Harris & The Nash Ramblers, Alison Krauss, Shawn Camp and many others.
Pat McInerney came to Nashville from England to play drums with Don Williams and never left. For more than 20 years he played with Nanci Griffith and co-produced her album "The Loving Kind."
Stuart Duncan is a world class fiddler, member of The Nashville Bluegrass Band, collaborator with the likes of Edgar Meyer, Yo Yo Ma, Chris Thile and Aoife O'Donovan on chart-topping,Grammy winning albums and valued contributor to countless album projects. Stuart has been an Irregular since the beginning.