Breaking The Habit Celebrating the life of Chester Bennington featuring The Music of Linkin Park Benefitting One More Light
Tue
November 15, 2022
7:00 pm
(Doors:

6:00 pm

)
3rd and Lindsley
All Ages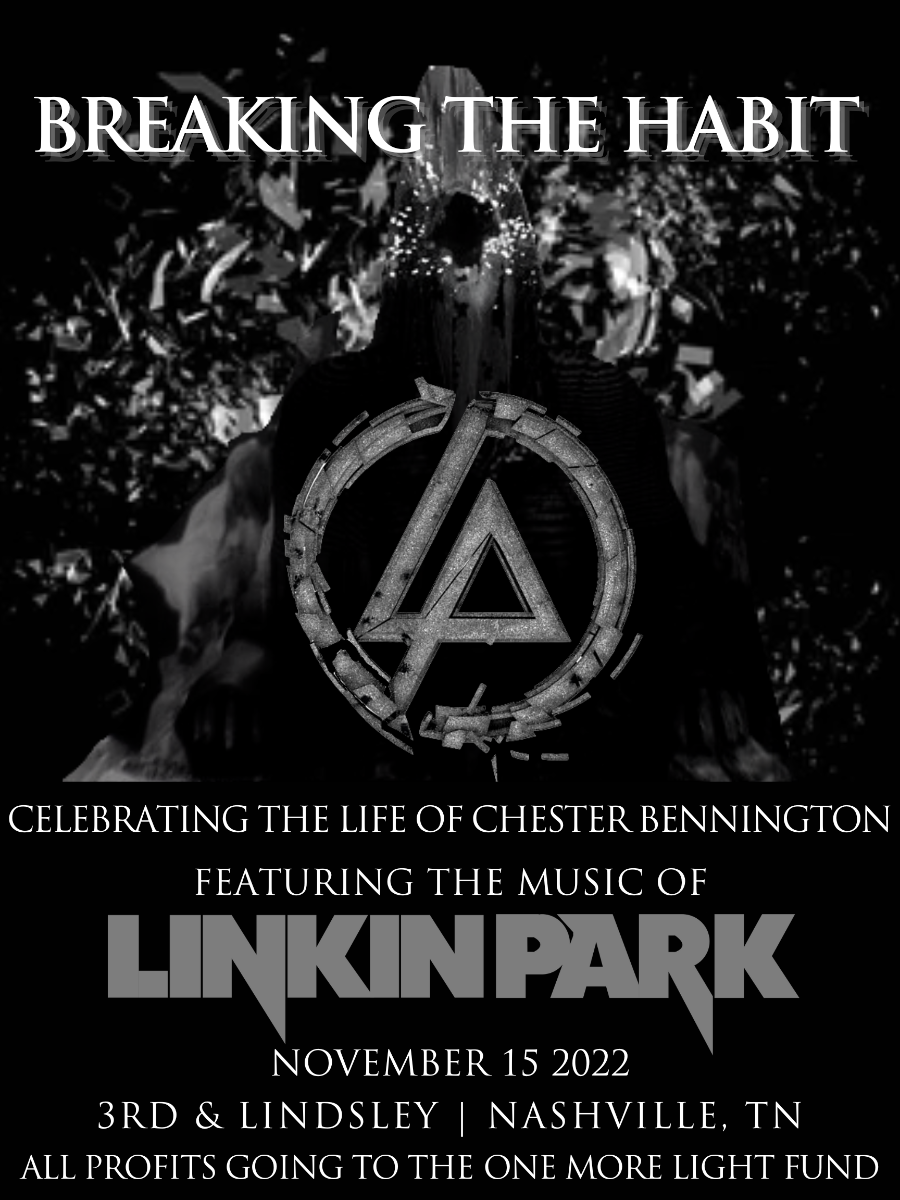 $15.00
All profits will be donated to Music for Relief's One More Light Fund, established in memory of Chester Bennington.

Steven Gilbert
With an ambitious entrance into the world of independent artists, 2019 saw the release of Steven's first two albums in just four months time. #drunk (March 2019) and Heartwork (July 2019) were written and produced by Gilbert himself. A deep and carefully-constructed, personal, opus; these albums together exist to serve as a dedication to those struggling to find their place in this world. Steven is a steadfast advocate for mental health awareness and suicide prevention, and it is his life's work to spread messages of love and hope to all who hear him. Steven has created a "Remembering Chester" project in 2020 and 2021, where he teamed up with other musicians to bring Linkin Park's music to life with the goal of spreading mental health awareness and helping to continue Chester's life missions.


Monte and the Monsters are a Nashville based band led by front woman Monte Mader. The Monsters can be seen performing on Broadway, delivering a high energy performance night after night. Spanning a variety of genres, they can be seen playing anything from Linkin Park, Led Zeppelin, and Paramore to Eminem, Rage Against the Machine, and much more. The band is also currently working on writing and releasing original music. Linkin Park has been a huge influence on each band member which led to them planning "Breaking the Habit" over the past year. Everyone in the band has been anticipating this show for a long time and is thrilled to see it being brought to life. The band is composed of Monte Mader (lead singer), Andy Jones (guitar and vocals), Nathan Girard (keys and vocals), Logan Hatcher (bass), and Drew Mechler (drums and vocals).