Kory Caudill + Wordsmith featuring Blessing Offor & More!
Wed
August 10, 2022
7:30 pm
(Doors:

6:00 pm

)
3rd and Lindsley
All Ages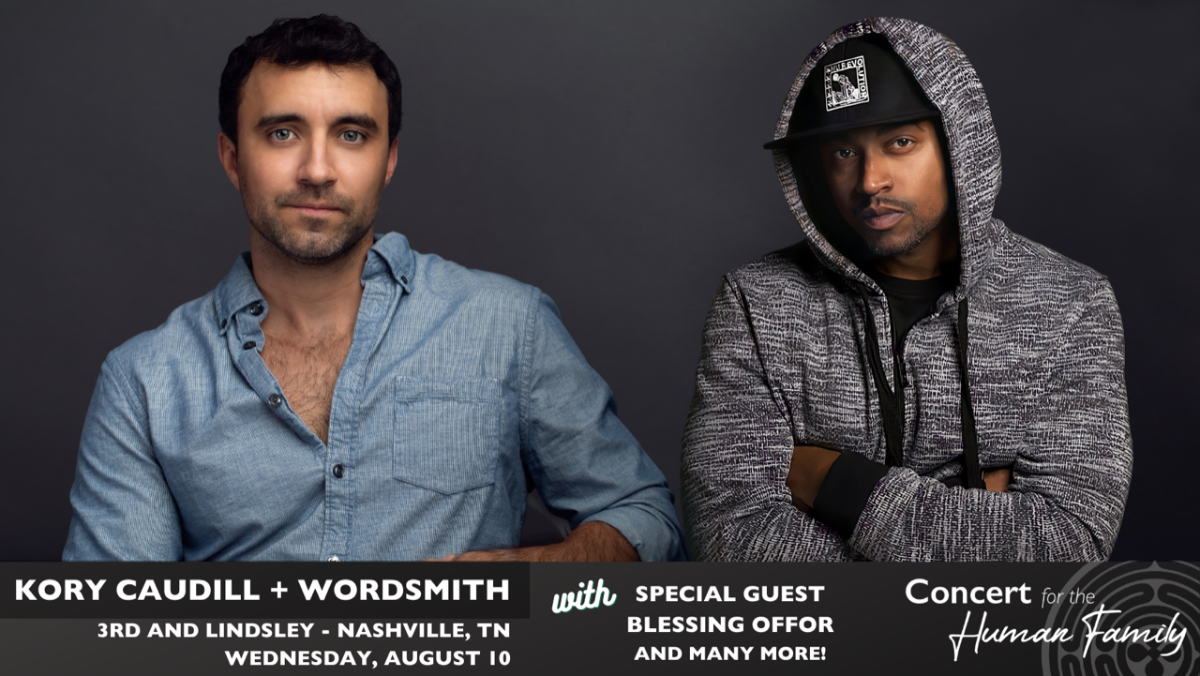 $15.00
Performer, producer and industry executive are just some of the roles that multi-faceted musician Kory Caudill inhabits on a daily basis. From his past touring work with famed country artist Justin Moore, to his own chart-topping solo releases and acclaimed live shows, the Nashville-based keyboardist and entrepreneur is charting a compelling course that's all his own. And his singular sound and string of successes can be traced straight back to his Appalachian roots.
"I was born and raised in rural Kentucky," Caudill says. "And while both of my grandparents were career coal miners, musical roots run deep through my family. My grandmother and great-grandfather were well-known Gospel musicians in their communities. They lived in a region that was isolated from just about all modern conveniences, but that helped to preserve its culture. In fact, I still regularly use a cymbal on recording sessions that my great-grandfather fashioned by hand to use in church services. Also, my mom is a retired music teacher and my dad is a great keyboardist and he helped bring modern music technology to rural Kentucky. I'm sure that my ability to wear a variety of musical hats comes from my family."
Caudill would discover music himself by the age of four, starting a serious study of the piano that continues to this day. "I latched-on to music early, but it was never forced on me, Caudill explains. "When my parents realized I liked it, they did everything they could to put me around the right people. They would have put just as much work into it if I had wanted to be a baseball player. But lucky for me, I chose music."
An appreciation of all kinds of music is a trait Caudill developed at a young age, and one that continues to define him musically. "I listened to everything from the very beginning," he says, "from Todd Rundgren and Kansas, to the Beatles and beyond. In fact, my dad had a bootleg Billy Preston tape that had around ten songs on it, with Billy playing organ. That music really struck a chord with me. But at the same time, for me all roads lead back to Appalachian soul. Bluegrass music had a huge effect on me, because it was the music you heard every time you went to your relatives' house, and the music you made sitting on their front porch. I had an unquenchable thirst for all these different sounds and styles. And when they collided, it formed the foundation of my musical identity."
Caudill's penchant for all things piano continued throughout his adolescence and as he was mentored by seasoned musicians in his native Kentucky. "We had some terrific performance spaces with a world-class rhythm section there," Caudill says. "They were sort of their own 'Muscle Shoals' kind of unit, and they played on tons of records back in the 1990s. They took me under their wing around the age of 11 and their guidance, mixed with me playing Gospel music and taking classical piano lessons really helped my music take flight.