103.3 Country and 3rd & Lindsley
Jessie James Decker Benefitting Musicians On Call with Kennedy Scott, Hannah Blaylock & Lauren Mascitti
Wed
June 29, 2022
7:30 pm
(Doors:

6:00 pm

)
3rd and Lindsley
All Ages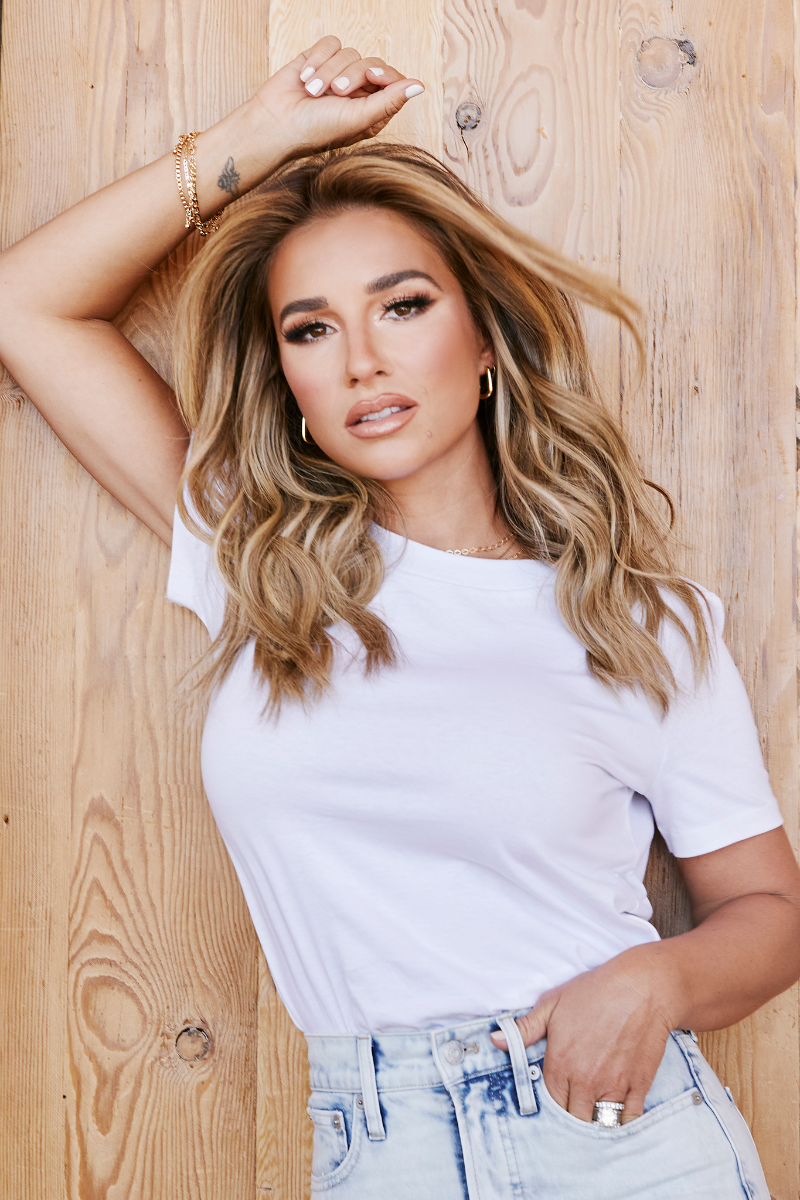 $25.00
Kennedy Scott: North Carolina native Kennedy Fitzsimmons learned to sing at an early age thanks to her papa who taught her every Emmylou Harris, John Prine, and Linda Ronstadt song recorded. The musical tradition in her family also extends to her parents, cousins, aunts and uncles, and many other relatives. Being raised on traditional country influences, Kennedy brings back a sound of the past that has been missed by so many. This Carolina girl packed her bags and moved to Nashville at 22, and has since formed a traditional country duo, Carolina Pine, and toured with several big names, last seen opening for country legend, Alan Jackson, and Merle Haggard's son's, Ben and Noel Haggard. Kennedy has started recording her debut solo record to be released early 2022!
Hannah Blaylock: Hannah Blaylock is an award-winning Americana singer/songwriter. Born in Alaska and raised in Arkansas, Blaylock started performing as a toddler with her family for her church and community. She then developed a band in the 9th grade with a group of family friends that would later become the chart-topping American Country music trio Edens Edge. The band was signed by Big Machine records in 2009 and they embarked on 4 major national tours, opening for grammy-award winning country artists such as Little Big Town, Blake Shelton, Reba McEntire, Lady Antebellum and Rascal Flatts. The group received numerous awards including Billboard Artist to Watch, Listener's Choice Award with NSAI and their hit single "Amen" made the country radio top 20 (written by Blaylock). After 10 years together, Hannah parted ways with Edens Edge to embark on a solo singer/songwriting career and get back to her Americana music style roots. She has written hundreds of songs to date for herself and other artists such as Reba McEntire's title track of her latest record "Stronger Than The Truth" that is Grammy nominated as Best Country Album of the Year for 2019.
Lauren Mascitti: raised on the sounds of her grandparents' music collection. Her Nana was a fan of old-school soul and gospel music. Her Papaw loved outlaw country stars like Waylon Jennings. Lauren rolled those influences into her own sound, recording her first album at 7 years old and quickly growing into a seasoned performer, skilled multi-instrumentalist, and expressive storyteller. Nine albums later, Lauren's story remains grounded in the cultural tapestry of her upbringing. Lauren moved from rural Ohio to Nashville to pursue her dreams. She is a registered nurse but still manages to write with and be inspired by industry legends, Pam Tillis, Mo Pitney, Matraca Berg, Bobby Tomberlin and Ronnie Bowman. She also struck up a partnership with Grammy Award-winning producer, Shawn Camp, who produced Lauren's strongest album to date: 2020's God Made a Woman, her most compelling, but at her most fully realized. This is her story, told song by song.