Lightning 100 Nashville Sunday Night
Goodbye June
Sun
February 20, 2022
8:00 pm
(Doors:

6:00 pm

)
3rd and Lindsley
All Ages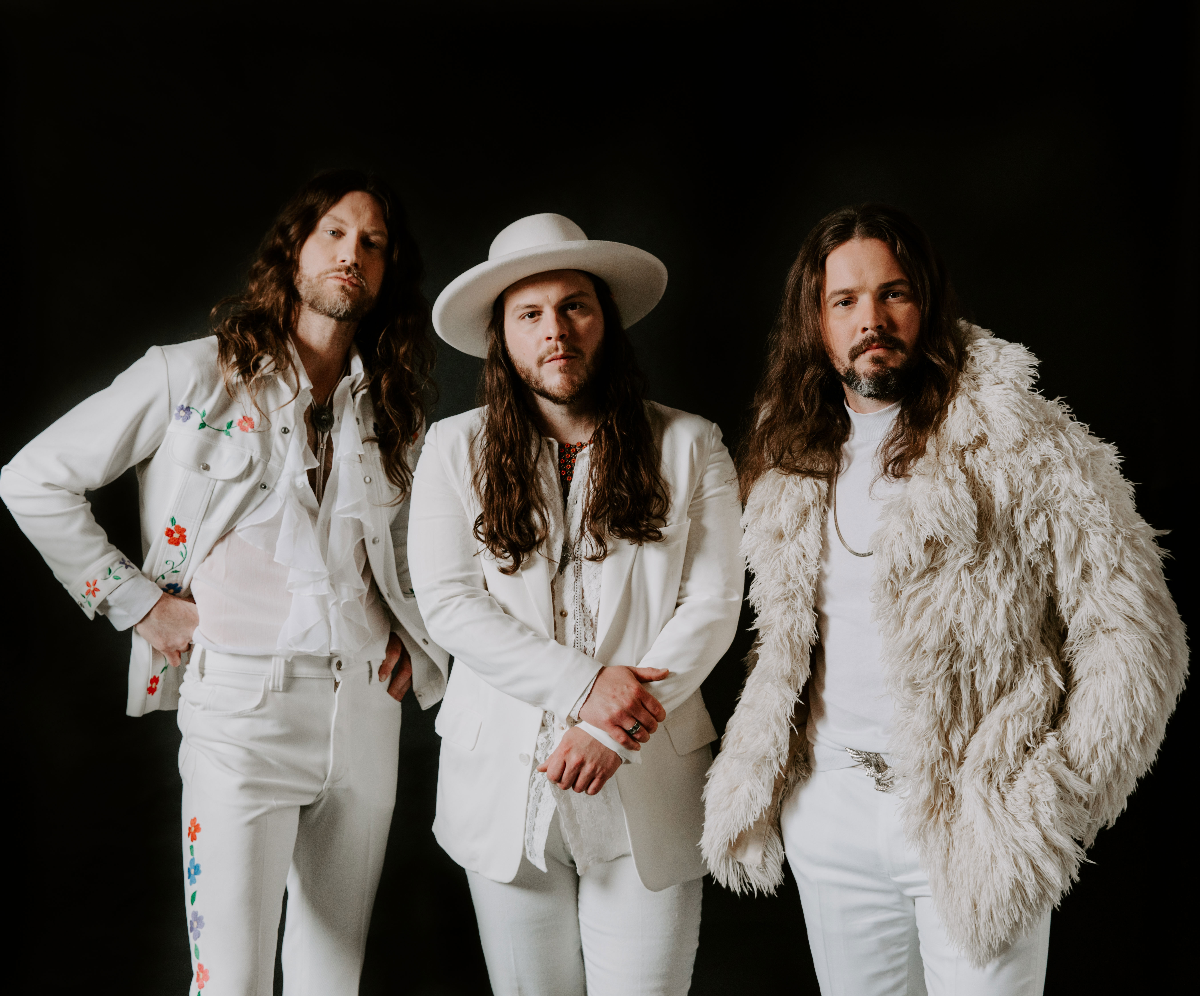 $15.00
Fusing hard rock licks with deep South blues and gospel swing, the three cousins (namely Landon Milbourn [vocals], Brandon Qualkenbush [rhythm guitar, backing vocals] and Tyler Baker [lead guitar]) are fuelled by their desire to craft timeless, catchy and anthemic rock songs. The band formed after the death of Tyler's brother in June (hence the band name), vowing to honour his memory with their soulful and life-affirming sound.
Since the release of their 2017 full-length debut 'Magic Valley', the boys have earned the endorsement of Rolling Stone, contributed "Liberty Mother" to a high-profile Budweiser TV campaign as well as a WWE theme song, packed shows across the United States and Europe with Greta Van Fleet and ZZ Top, and racked up 70 million Spotify streams in the process. After notching placements on ESPN, NFL, NHL, Need for Speed, and Madden (EA), the three-piece joined the ranks of Earache Records' roster (which has seen modern blues and southern rock behemoths like Rival Sons, The Temperance Movement and Blackberry Smoke) for their second LP 'Community Inn', landing a #11 placement in the UK Rock Chart.
Having lived through the darkness of the COVID-19 pandemic and the destruction of the Nashville tornado of 2020, Goodbye June are ready to unleash their own personal neon signpost to brighter things to come, what they're offering as an "audio backdrop to revelrous celebrations": LP III, 'See Where The Night Goes' (due for release February 18, 2022).
Produced and mixed by the five-time GRAMMY-nominated producer Paul Moak, the foresight for sunnier times can be heard in the vivid tones of 'See Where The Night Goes': a riot-worthy album of runaway rock'n'roll rooted in southern blues, bringing swinging grooves, incendiary twin-attack guitar from Baker and Qualkenbush, relentless rhythm and fire-starting vocals from Milbourn. The album is weaved with uplifting themes of self-belief and the liberating rock'n'roll culture, whilst also lending nods to darker subject matter. 'See Where The Night Goes' is ultimately dedicated to all who've lost their lives in the COVID 19 pandemic: "your song will live on forever".
Including songwriting contributions from the likes of Scott Stevens (Buckcherry, Halestorm, Shinedown), Jarrod Ingram (Caylee Hammack, NF, Mickey Guyton) and the GRAMMY nominated Blake Hubbard, 'See Where The Night Goes' is an album not to be missed