Lightning 100 Nashville Sunday Night
(POSTPONED) Eric Hutchinson
Sun
May 10, 2020
8:00 pm
(Doors:

6:00 pm

)
3rd and Lindsley
All Ages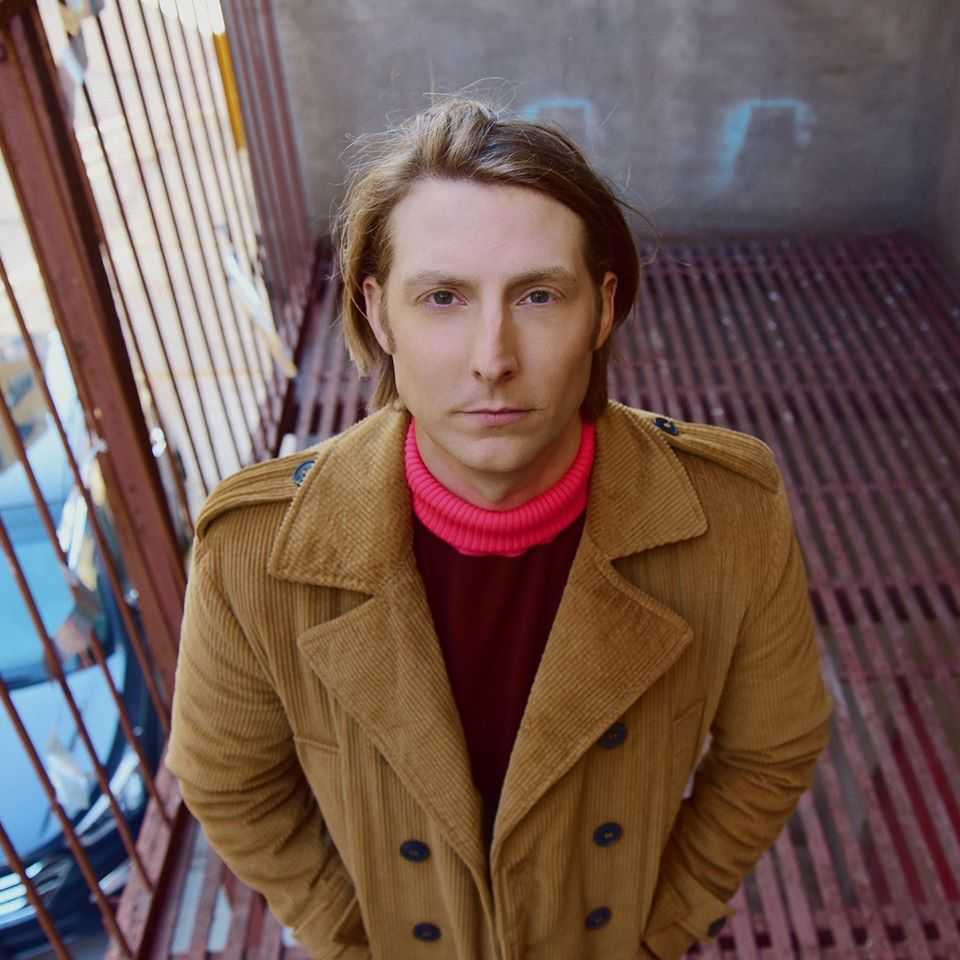 A message from Eric Hutchinson…...Obviously, due to the ever changing world we live in today, in conjunction with 3rd & Lindsley we have decided to move our May 10th show to late winter/early spring 2021. We are working with the 3rd & Lindsley team to get these re-scheduled as we speak and I'm REALLY looking forward to getting back to playing some songs for you as soon as I can. If you have any questions or issues with ticketing, please contact 3rd & Lindsley booking .
With Love,
Eric



**LIMITED SEATING AVAILABLE**
Sometime last year, Eric Hutchinson came to a strange realization: he kept daydreaming about high school. It had been over twenty years since the singer-songwriter had graduated from Montgomery Blair High School, yet his adolescent dreams, hopes, fears, anxieties and emotions the singer faced as a kid began flooding back; suddenly, the singer felt transported back into his teenage self. Growing up in suburban Maryland, Hutchinson's teenage years were filled with the type of alienation and private angst recognizable to most anyone who's ever been 16. Twenty-plus years later, the singer was finally ready to write about it.

The result: Class of 98, a 90's alt-rock-inspired autobiographical record that chronicles the singer-songwriter's adolescence.
After experimenting with a series of genres like Americana/soul and jazz on his last few albums Modern Happiness and Before and After Life, the singer-songwriter turned to the pop-punk alt-rock of his youth for the riff-heavy Class of 98, taking inspiration from bands like Green Day, Oasis, and Weezer. "That music is in my guitar DNA," says the singer. "I love 90's music, and this type of sound was so formative for me." To help round out his sound, Hutchinson recruited Justin Sharbono (formerly of Soul Asylum) to offer his distinctive (and period appropriate) guitar playing on the album. Hutchinson also enlisted the sonic guidance and mixing talents of Paul Kolderie, who'd made great 90's records with bands like Radiohead, Hole, The Lemonheads, Buffalo Tom and The Pixies.

For Hutchinson, taking such an imaginative leap with a concept as specifically personal of Class of 98 was an artistic risk he knew he needed to take. "I don't think people want me to keep making the same record, as much as anyone might think they do," he says.

"I didn't necessarily get along with my dad in high school," says the singer. "We were in different places in our lives and he had different things to worry about. I tried to sing this song from my perspective back then as well as my perspective now, where I've made peace with him."

Taken as a whole, Class of 98 arrives as Hutchinson's most playful yet distinctive work, one that will surely resonate with longtime fans of the singer's pop-rock hits like "Rock & Roll," "Tell the World," and "Watching You Watch Him." For Hutchinson, the experience of delving back into his high school youth helped him learn a lot: about his upbringing, about parenthood, and about himself.
"I like the 90's way better," he says, "when I'm not living in them."