Lightning 100 Nashville Sunday Night
Kelsey Waldon w/ Leah Blevins
Sun
March 8, 2020
8:00 pm
(Doors:

6:00 pm

)
3rd and Lindsley
All Ages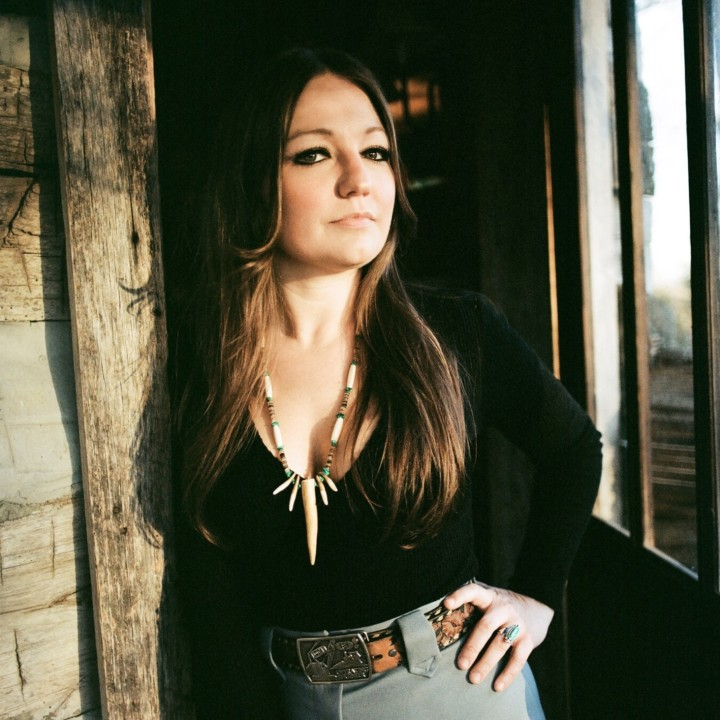 $15.00
**LIMITED SEATING AVAILABLE**

Over the past seven years, Kelsey Waldon's life has changed drastically. Since moving to Nashville, she's found her place in a lush, supportive, and versatile artist community. She's released two albums, played with some of music's biggest names, and toured nationally. She made her debut performance on the Grand Ole Opry at the hallowed Ryman Auditorium, and she's already been bestowed with one of Nashville's highest honors: playing the historic Station Inn, the go-to spot of the 70's, where intimate, post-Opry jam sessions were hosted by legends like Jimmy Martin, Bobby Osborne, and Bill Monroe. While most musicians work a lifetime to achieve that status of success, Kelsey Waldon's talent has earned her way to the top in a matter of years. And even though she traded her small town for the city, she's making moves in country.
By the time I've Got A Way hit in 2016, she had established herself as one of Nashville's founders of the female-pioneered twang revival — a movement that is quickly redefining the modern country music narrative. Her sophomore album ranked on two of NPR's most-acclaimed lists of the year; Fresh Air host Ken Tucker's "Top 10 Favorite Albums of 2016" alongside Beyonce, Miranda Lambert, and Stax legend William Bell. The album's shining single, "All By Myself" was named on their list of "Top 100 Songs of 2016." The video for the single, filmed in her hometown of Monkey's Eyebrow, was featured on Rolling Stone Country and Billboard. One of the most notable supporters of I've Got A Way was Ann Powers, who admired the record's "delightfully direct language and delivery enhancing vivid musical settings that demonstrate her vast understanding of the traditions she mines." Powers went on to praise Waldon's unique talent in NPR's First Listen, saying, "It's the immediacy of her storytelling, utterly unsentimental yet deeply heartfelt, that makes Kelsey Waldon a queen of the cool rejoinder and an all-around contender."
Since the release of I've Got A Way, she's been busy touring the country — sometimes solo, but more often than not, with a tight-knit band of extremely talented musicians. But despite the fame and notoriety she's seen in the past three years, Waldon remains humbled by her success. "I've spent a huge majority of my life studying my favorite records, my favorite songs, and my most-favorite singers," she says, adding, "You never stop learning or gaining from it. I'm still doing it all the time… all the while still writing my own story and hopefully becoming an entity in my own right." If one thing is set in stone with Kelsey Waldon, it's that she does have a way — and it's straight up from here.